This season was quite difficult and rather unsuccessful for the top 5 clubs of the EPL. We have a look at the things/players they want to do more next season.
The 2015/16 EPL season was one of the most surprising seasons in the past few decades, if not in the history of the English top tier league. We don't need to remind you that Leicester City won the EPL, one could say, against all odds and caught the footballing world by surprise.
The odds of Leicester winning the league at the beginning of the season were higher than the odds to win a jackpot on an online slot.
A lot of slots and other are now available on mobile devices as well, for real money. Check out this review site if you want to find out more about some of the best mobile casinos in the UK.
It Was an Abysmal Season for the Top 5
Leaving the great success of Leicester aside, we have to not that it wasn't the only surprise this season. For the clubs in the EPL's top five, the season was pretty much unsuccessful, although some clubs were a bit more successful.
Still, judging that we're talking about teams that hope to win the title and achieve some success abroad, in Europe, it is safe to say that no manager achieved what they wanted in the begging of the 2015/16 season.
One club changed their manager during the course of the season, whereas additional two clubs will be starting with a new manager for the 2-16/17 season.
It is clear that a lot will have to change if Liverpool, United, City, Chelsea and Arsenal want to be more successful next season, but let's see which gaps they will have to fill in order to become more competitive.
Arsenal
Let's start with the club that was most successful domestically, out of these five clubs of course, yet was miles away from their ultimate goal – winning the EPL. Arsenal finished second, 10 points behind Leicester.
Second place isn't bad, but considering how terrible their competition was, many believed that this was the right, and possibly the last chance for Arsenal under Wenger to win another EPL trophy. Some fans called for his resignation, but the majority of the Gooners still stand behind their beloved French manager.
Many voiced their opinions that Wenger should be buying defenders this transfer window because that's where the gap is in this Arsenal's squad. Mertesacker is no longer playing at a level expected for a player of a club that's fighting for high honours.
So far, Wenger doesn't seem to pay attention to these calls. It has already been announced that Arsenal have signed midfielder Granit Xhaka from Borussia Mönchengladbach in a £30 million deal.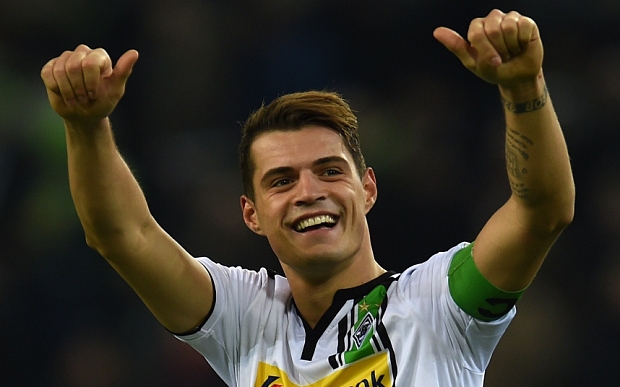 Moreover, Arsenal have activate the release clause of this season's wonder – Leicester's Jamie Vardy, a prolific striker, who many believe will blast goals in in the upcoming seasons.
Another player is expected to come from Germany – Henrikh Mkhitaryan. The Armenian international is also a midfielder and is expected to cost around £20 million.
That's already £70 million and no solid defender has been bought. Arsenal will have to bring in at least one defender during the summer transfer window if they want to be in the title race and possibly win next season.
Chelsea
Chelsea's season was even worse than Arsenal's. The London Blues barely managed to finish in the top 10, claiming the 10th place at the end of the season. This sounds even worse if we know that Chelsea won the EPL 2014/15.
Clearly, the very successful Portuguese coach became part of the problem and had to be sacked. The team started playing better after he left, but it was already too late. The popular former coach and player of Juventus will be the new manager of Chelsea for the 2016/17 season.
It is obvious that Conte will have to do certain improvements and hire players in order to improve Chelsea's chances. It has been reported that Frenchmen Steven N'Zonzi who had a great year at Sevilla is one of Conte's primary targets.
Chelsea have, at least in the past decade, been regarded as a team who play strong, defensive football and this season their opponents didn't have a lot of problems scoring against them.
Terry signed a new one year contract but that won't be enough. Conte will have to purchase at least several players, because midfield and the attack haven't been great this year. Willian was often criticised this season and Hazard is only a shadow of his former self.
It will all depend on the players' form during the summer and the Conte's attitude, but it is more than obvious that there's a large gap in defence that has to be filled.
Manchester United
Manchester United didn't even manage to be in the top 4 of the EPL and failed to qualify for the Champions League. This is only a second time that this has happened since the EPL was established. Moreover, the three worst rankings of United in the Premier League were in the last three years.
Van Gaal will no longer be the manager of the Red Devils and the famous (or infamous if you will) Jose Mourinho has been hired.
United scored less than 50 goals this season and it is more than obvious that the problem lies here, knowing that the team conceded only 35. Rooney hasn't been on his top form and that is more than obvious, but a lot of people hope that young Rashford may be the solution.
One of the first decisions of the newly appointed coach was to sign Zlatan Ibrahimovic as a free agent. Ibra joined United after his contract with PSG expired.
Mourinho is clearly going to try and put together a group of players that can bring the team back to its former glory. The first step to do so is to ensure that United will be scoring enough goals next season.
Manchester City
Like their, the team representing the 'blue side of Manchester', City didn't have a very successful season. They were a bit better though and they finished fourth. They reached the Champions' League semi-final for the first time in history. However, what City lacked was motivation.
Many suspect that the reason for this was the announced decision that Pellegrini will be leaving the club and that Pep Guardiola will be the club's next manager.
With a new manager, who has a history of winning trophies, fans will want nothing less than an EPL title and for the club to mount a serious European challenge. İlkay Gündoğan was the first player signed by Pep, but he should definitely be looking for a left-back this summer.
If he manages to fill in the gap in defence, strengthen the midfield a bit, especially if several of the existing players leave, City can pose a serious threat for the other teams, especially since Kelechi Iheanacho is on his way of becoming a class-act for the club.
Liverpool
Despite reaching two finals, in the League Cup and the League Europa, the season wasn't too good for Liverpool and the 8th position is their worst record in the Premier League.
One can hardly blame Jürgen Klopp as he practically inherited the team that was put together by Brendan Rodgers and managed to reach two finals. However, it is more than clear that changes will have to be made.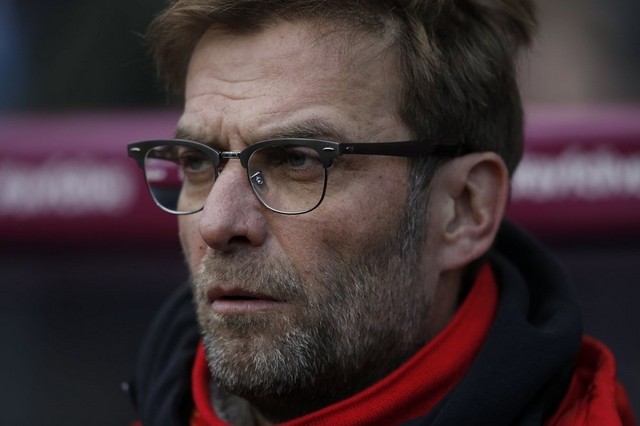 There is an obvious gap in defence, especially in the centre-back position. With the latest scandal with Sakho and the expected departure of Skrtel and Toure, Matip may not be sufficient.
Many claim that the 'Kaiser' will have to sign another centre-back and a left-back as well, since Moreno's game wasn't up to the expectations. Moreover, a defensive midfielder may also be needed. A keeper too perhaps.
If Liverpool manage to bring in 3-4 top quality players in addition the ones that he already signed and if Coutinho and Sturridge remain in the club, Liverpool can be aiming for a very high position next season, under the leadership of the charismatic German coach, Jürgen Klopp.
Like O-Posts on Facebook
You can also follow O-Posts on Twitter @OPosts