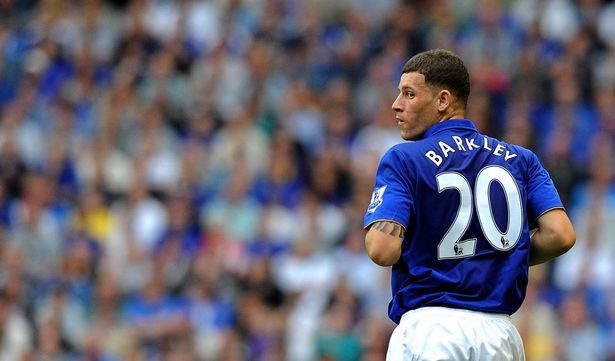 Ross Barkley has put the top clubs on red-alert by delaying contract talks with Everton.
According to the Daily Star, all the big Premier League teams are monitoring the situation with great interest.
Manchester United – and City – as well as Liverpool, Tottenham and Chelsea are said to be interested in acquiring his signature.
There is also purported to be interest from clubs around Europe.
The midfielder is in no rush to extend his current contract, given his frosty relationship with Ronald Koeman.
This is despite Koeman stating that contract negotiations would begin in the New Year.
Relationship with Koeman?
Koeman has often been critical of the 23 year-old, demanding more effort in training and better performances come match day.
Barkley's form has improved recently, and his inclusion in the starting eleven is becoming more consistent – but his recent revival has once again sparked interest and Barkley is said to be keen in hearing out offers.
With the emergence of academy prospect Tom Davies, Barkley's place is under great threat.
Fee?
Whilst no fee has been speculated in the press, Barkley's value is likely to be a high one: an England international with lots of potential, he would command a deal in the region of £30-40 million in the current transfer market.
Written by Michael Jones
Follow Michael on Twitter @jonesmichael_97
Like O-Posts on Facebook
You can also follow O-Posts on Twitter @OPosts