UK football has now
commenced today,
The Championship
is underway as the
teams come out to
play.
Also in Division One,
the teams will all
do battle.
To kick off another
season – players
running round like
cattle.
There's also Division
Two – where lesser
teams are based.
But they all play
for promotion –
their chances are
amazed.
There's little
Fleetwood Town, they
drew their opening
game.
They played so well –
and should have won,
but we sill salute
their name.
Even the manx
kippers could smell
sweet tasting victory.
Well done to little
Fleetwood – a small
town by the sea.
Then the boys of
Blackpool FC – they
started off in style.
Winning their first
match – lighting up
the Golden Mile!
The Oystons are
quite nervous – but
things are looking
good.
The team are all
together – and
winning as they
know they should.
Then comes a
smaller team – who
should have won
promotion.
Accrington Stanley,
a team who play
with devotion.
They will drink
more milk – fresh
from the fatty cow.
Freshly poured the
"udder" night – a
miracle somehow!
Their manager' John
Coleman, did wonders
last time round.
Good luck to Accrington
Stanley – Division One
you are bound.
Its good to see the
little clubs doing oh
so well.
Watching them on
the pitch – seeing them
how they gel.
The UK football world
is now commencing to
play.
Soon we'll see the BIG
clubs – as they all "earn"
their mega pay!!!!
But I say good luck
to the lesser teams,
as I will now quietly
pray.
Go down and support
your local team – and
shout a great big: 'Hip-
pip – HOORAY!!!!'
The world can now
unite – and watch
the UK football on TV.
But it looks even
better LIVE at the
ground – while you
drink a cup of tea!
Written by Darryl Ashton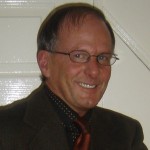 Follow Darryl on Twitter @AlfGarnettJnr
Check out more of his brilliant work at his Google+ page
Like O-Posts on Facebook
You can also follow O-Posts on Twitter @OPosts
ALSO: Please check out Darryl's two fascinating new books – one on football poetry: My Crazy World of Football Poetry, and the more politically-inducing: My Amazing World of Poems and Political Satire. Both are available to order on Amazon.