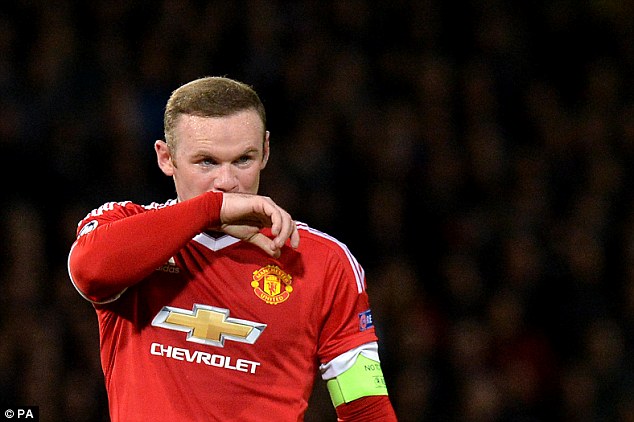 On the 28th September 2004, the Red Devils' wonder boy Wayne Rooney launched his Manchester United debut match with a hat trick against Fenerbache.
The 31 year old player is the Manchester United's all time leading goal scorer.
Rooney has scored over 250 goals for United.
Some of his achievements with the club are; an FA Cup, four times English League Cup winner and five time English Premier League winner.
Legend
Rooney proved himself a legend for United's fans. Precisely, he was one time regarded as a better player than Cristiano Ronaldo.
However, following the recent sidelining of the player by the United's manager, Jose Mourinho, football fans have started to see the legend washing away at the club.
In fact, the situation was not a decision solely taken by the team manager, Jose Mourinho.
Calls for him to be dropped
As Manchester United's form dipped, the call for Wayne Rooney to be dropped by Jose had intensified.
Following Rooney's poor performance during the United's 3-1 defeat by Watford in 2016, indeed, a poll was conducted by online fanzine 'Red Issue Sanctuary' saw 99 percent of respondents urging Morinho to leave Rooney out of the starting list.
According to a report from The Sun's Neil Ashton, the majority of the United's supporters may have got their wish.
As soon as Zlatan picked up an injury, Wayne Rooney spelt out the qualities he can still offer Manchester United.
Future hangs in the balance
Zlatan's injury obviously gave Rooney hope. However, Jose Morinho's priority became Romelu Lukaku.
When Jose Mourinho was asked about the possibility of Rooney moving away from Manchester United, Jose made some powerful statements concerning the player's future in the team.
"You'll have to ask him," Mourinho said, "You have to ask him."
"Of course, I can't guarantee he will be here. I can't guarantee I'll be here next week, how can I guarantee a player will be here next season?"
Mourinho further added, "What I can guarantee is that if Wayne Rooney one day leaves the club it is not because I want him to leave the club. That's the only thing I can guarantee. I would never push or try to push a legend of his club to another destiny."
Chelsea hopes to sign Romelu Lukaku and Alvaro Morata despite Mourinho's threat.
No matter what happens in the end, can Rooney feel at home again in the club he made it through legendarily?
Written by Ibraheem Abdul-Hameed
Like O-Posts on Facebook
You can also follow O-Posts on Twitter @OPosts