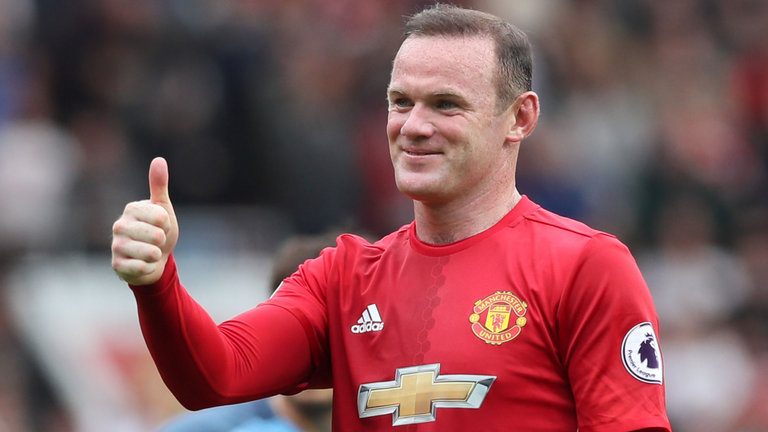 Speculation over the future of Wayne Rooney ran rife as the Chinese transfer window came to a close, with rumors even further suggesting that his agent, Paul Stretford, had travelled to the Far East to negotiate a potential transfer.
Well the Manchester United captain released a statement to the press refuting all claims of a possible move away from England, with the announcement of the decision coming early enough before Jose Mourinho's selection of the final squad for the EFC Cup Final against Southampton.
As it were Rooney did stay, eventually taking up the armband from his deputy, Michael Carrick, to hoist the League Cup in Wembley as a formality rather than merit.
Playing at the highest level
Although a move to the Chinese Super League would have made him the World's highest earning footballer- pocketing almost £900,000-per week, Rooney can still enjoy the trappings of power at while at Manchester United.
Apart from taking home a handsome £300,000-per week, staying at Old Trafford gives him the chance to add more silverware to his illustrious collection- as the Red Devils look to defend the FA Cup on top of claiming their first Europa League title.
Family matters
A celebrity couple from their teenage days in the City of Liverpool, Coleen and Wayne Rooney have unequivocally managed to maintain their buoying status.  
A tight knit family born and raised in the North West of England, expatriating to China would have presented a logistical and cultural nightmare: none more so than raising their three boys who are seven, three and a year old respectively.
Influential voice
Wayne Rooney was for the longest time Manchester United's prime attraction, especially amid the uncertainty that followed the retirement of Sir Alex Ferguson.
This may no longer be the case with the paradigm seeming shifting after the arrivals of star personalities like Paul Pogba and Zlatan Ibrahimovic- not to mention signing Antoine Griezmann still on the cards for Mourinho.
Still and all, as the skipper and the club's all time goal scorer with 250 goals, Rooney is still an influential voice in the dressing room, revered by both fans and foes alike.
Written by Brian Humphrey
Follow Brian on Twitter @brihum
Like O-Posts on Facebook
You can also follow O-Posts on Twitter @OPosts