Blue is the colour, Chelsea
is the team,
Then comes Everton – all
within a dream.
We're football crazy – we're
football mad,
And if our team do lose
again – we'll be so very
mad!
Red is the colour, Liverpool
are now mean,
Then comes the Arsenal,
somewhere in between!
We're football potty, we're
football loopy,
Welcome to Highbury, and
Anfield for your duty?
Winning is the order, losing
we do hate,
But every week we play our
game – it really is our fate.
Yellow is the colour, Leeds
are up there too,
So are Norwich City – those
canaries take their pew!
Then the half time whistle,
it blows now for half time,
We have to go to the shop –
and lots of stairs we climb!
Some people now are having
a drink – their throats are
very dry,
But that's not surprising –
when you're eating a nice
meat pie!!!!
Now it's back to the game –
but now I've lost my seat,
Someone has just scored a
goal – and I believe it was a
treat!!!!
I'm football crazy – I'm
football mad –
Now it is home time – I feel
so very sad.
Shouting as we go – and
waving our arms about,
Singing our beloved team –
to a rocking' twist and
shout!!!!
We also love our football –
and our dear old wives,
But only on a Saturday –
when they act like Dr
Phibes!!!!
Let's all sing together – as
footy is our dream,
Singing songs of football –
praising all the team.
Now we are so happy – now
to rest a while,
Let's all go to Blackpool Town –
and see the Golden Mile!!!!
Written by Darryl Ashton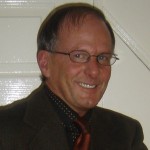 Follow Darryl on Twitter @AlfGarnettJnr
Check out more of his brilliant work at his Google+ page
Like O-Posts on Facebook
                                             You can also follow O-Posts on Twitter @OPosts