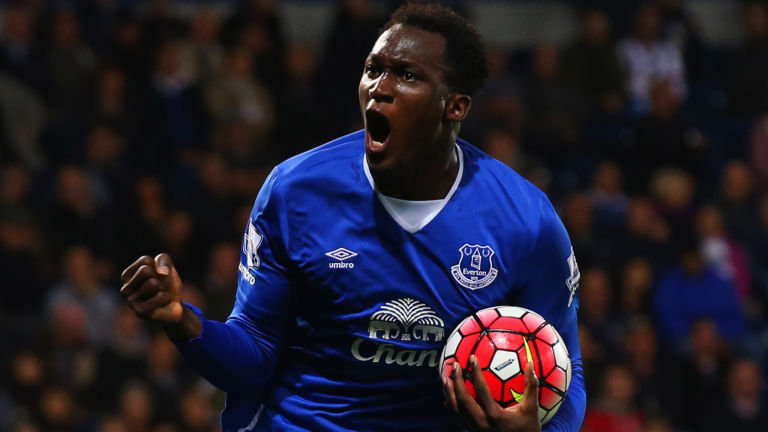 Only taking into account the modern era of the Premier League (post 1992) Romelu Lukaku with 61 goals is Everton's all time Premier League goal scorer.
Not bad for a player who has only been at the club for 4 years (130 appearances) and is still only 23.
Lukaku has scored at least 10 goals every year he has been at Everton and has 18 this campaign, making him 2nd and one goal behind Harry Kane in the hunt for the Premier league golden boot.
The deal is set to be worth around £100,000 a week which will make him the highest paid player at Everton.
Loyal
Even though his agent Mino Raiola has been saying for quite a few months now that Lukaku would sign a new contract, it still came at a shock as Lukaku himself has consistently expressed his desire to play in the Champions League and talks about how ambitious he is.
But in a day and age where player loyalty seems to be non-existent, you can only applaud Lukaku who most can see leaving for a bigger club sooner or later but with the new contract, it ensures Everton will get a huge fee for him.
Most Premier League goals before turning 24.
Owen – 110

Fowler – 106

Rooney – 86

Lukaku – 78

Ronaldo – 77
Proven scorer
It's clear to see the potential and ability Lukaku has, despite many focusing on his 'poor first touch', he is a proven goal scorer in the Premier League and seems to have his head screwed on straight.  
This certainly shows the ambition that Everton have to not just be a club to just finish outside the top 6 and with Ronald Koeman at the helm, they have a chance to really push on.
Written by Jonathan Roberts
Follow Jonathan on Twitter @missingstuds
Check out his awesome football blog, Missing Studs Football
Like O-Posts on Facebook
You can also follow O-Posts on Twitter @OPosts