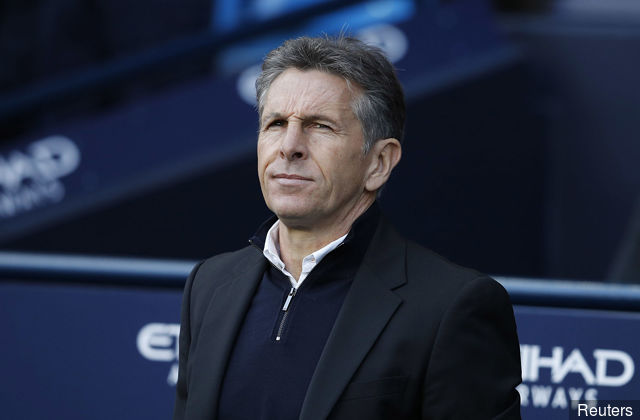 Managerial changes in the Premier League come as little surprise anymore yet it is expected Southampton will part company with Claude Puel after just one season irrespective of the fact he has guided the club to 8th place as well as being runners-up in the League Cup.
The Frenchman is not the most popular figure amongst supporters after a string of goalless performances at home and his substitutions have often been greeted by a sense of bemusement by St.Mary's regulars.
With that said however it would be incredibly harsh to dispense with the former Nice coach given the fact he has done a fine job of carrying the club in a stable manner after Ronald Koeman's departure last summer.
Koeman's success after Pochettino's departure was surprising as many expected the club to falter following the wholesale change which saw both the Argentine coach and former Executive Chairman Nicola Cortese leave.
However that success created an environment where Puel was expected to be even better than the Dutchman and take the club forward with a Champions League birth the aim.
Tough summer window
Puel's first transfer window saw both Victor Wanyama and Sadio Mane depart.
Now when you look at their respective seasons with Tottenham Hotspur and Liverpool it is clear to see that you were taking two outstandingly gifted individuals out of the team dynamic at Southampton.
Nathan Redmond, Sofiane Boufal and Pierre-Emile Hojbjerg were signed to replenish the squad before Manolo Gabbiadini arrived in January. Now whilst these deals fit the Modus Operandi of Saints' business model in recent years it is clear that there would be a drop in quality from the previous season and with this came a drop in production.
It was always going to be a tough ask for the Frenchman to keep the club ticking over in the same way but to a degree he has done just that.
They were unfortunate to lose the Wembley showpiece against a Zlatan Ibrahimovic-inspired Manchester United and whilst there were notable issues with the style of play, the pressure Puel has been under of late is indicative of an era where managers simply aren't given the time to develop a unique style and progress over a period of time.
There is a strong base for future success at St.Mary's and who is to say Claude Puel may not get it right following a summer of sensible additions that suit his system?
Possible replacement
Marco Silva is an incredibly popular coach at this moment as his methods have finally been acknowledged in England following an impressive spell with Hull City since January.
The Tigers did eventually succumb to relegation but a break clause embedded into his contract in this event means the Portuguese coach is very much on the market.
Recent speculation and odds from football betting sites has seen him catapulted into pole position to take the likely vacant spot on the South Coast however an interview with FC Porto on Tuesday may well have put Les Reed and co on the back foot with regards to their summer plans.
It is still thought that the former Sporting Lisbon manager would prefer to remain in England's top flight but Porto's quick approach since parting ways with Nuno Espirito Santo has handed them a slight advantage.
Unusual position
Southampton are in an unusual position this summer in that they don't have a standout star who will be the subject of significant interest from rival clubs.
Of course Virgil van Dijk is an exceptional defender, who will leave the club in the near future, but his injury issues make this far less of a saga than the departures of Morgan Schneiderlin and Mane proved to be.
Not blameless
Puel is not without blame though with some of his tactical choices having rightly raised eyebrows this term. His inability to get the best out of Boufal is a continued concern whilst there has been simply too many cautious home performances.
Speculation of a difficult relationship between the 55-year-old and his players is rife and small sections of supporters even jeered the former Lyon coach in the club's final home match of the season which was a 1-0 defeat to Stoke City.
The Premier League is an incredibly difficult environment with the pressure placed upon coaches to succeed instantly at an all-time high, but when you consider the relative failures of the clubs around the Saints this term it is easy to feel sympathy with a French coach negotiating his first ever season outside of his home country.
Ball is in Southampton's court
Would things have been different had Gabbiadini's wrongly disallowed goal had stood at Wembley and Southampton had lifted the League Cup?
We'll never know, but for now Southampton must make a prolonged assessment of their campaign and make an informed decision to start yet another cycle under a new manager, which could be more harmful than keeping Claude Puel in place and seeing if he can improve with a little more time.
Written by Chris Winterburn
Follow Chris on Twitter @Chriswin4
Like O-Posts on Facebook
You can also follow O-Posts on Twitter @OPosts