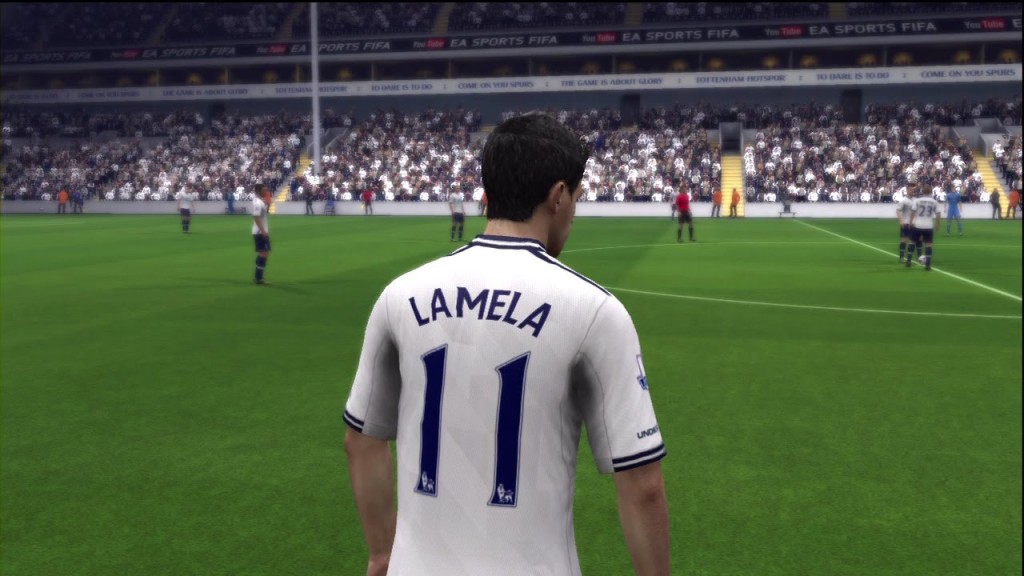 So, the season has begun and it's time to play some FIFA. Whether you are playing a career mode or FUT, you have to look into these top 10 Spurs players in FIFA 16 as the majority of them are young and dynamic.
Emmanuel Adebayor – 78
The ex-Arsenal and Manchester City striker had a pretty bad season after only starting just a few games for the club. His move to Aston Villa as of yet hasn't been finalized, so in the meantime he's eligible to be in the top 10 list of best Spurs players in FIFA 16.
Roberto Soldado – 79
Another flop striker for the North London side as Soldado only managed to meagre number of goals. Having been completely replaced by Kane, the Spanish attacker is most likely to move on. However, if he stays, the FUT players will have a cheap striker to possibly acquire.
Nacer Chadli – 79
Chadli proved his quality last season. Not only did he managed to score a few, he also created many assists.
With a potential to reach 86, every FIFA player should look into him.
Erik Lamela – 80
Another youngster who had a brilliant season with Spurs. The winger was vital for Tottenham in winning a number of matches.
He is best known in FIFA 16 for his pace and balance.
Moussa Dembele – 80
Moussa Dembélé (not to confuse with Fulham's Moussa Dembélé) is the most experienced midfielder in Spurs' side. The Belgian has got plenty of experience and can perform game changing skills.
He is famous among squad builders for Belgium's national team in FUT 16.
Toby Alderweireld -81
The new Spurs defender has had his rating increase by four in this year's edition of FIFA. He has been scouted by a lot of pundits as one to look after for the next season.
Should he perform as expected, he will be one of the most traded defenders among Spurs FUT players.
Harry Kane – 82
One of the Premier League's best players last season, Harry Kane is the most anticipated striker to look after in FIFA 16. He has the most shots to goal conversion rate last season, which is why he has a shooting attribute of 88.
Jan Vertonghen – 83
The Belgian defender not only made really impressive tackles last season, he also scored a few himself. The new co-vice-captain of the team has a lot to offer in the upcoming season because as of now he stands as the highest rated defender in the Spurs team.
Christian Eriksen – 84
The Dane has the same rating as he had in FIFA 15 although he was upgraded to 86 as a Team of the Year player. With a potential to reach 88, Eriksen stands as one of the most balanced midfielders in the game.
He is popular amongst a huge Danish FIFA community.
Hugo Lloris – 85
The French goalkeeper is the most popular Spurs player in FIFA 16 as he has a stunning overall of 85 and can link up with most chemistry styles and plays.
He will be one of the most expensive goalkeepers in the game because he is close to the best the Premier League can offer.
Written by Charchit Dahal
Follow Charchit on Twitter @CharchitDahal
Like O-Posts on Facebook
You can also follow O-Posts on Twitter @OPosts