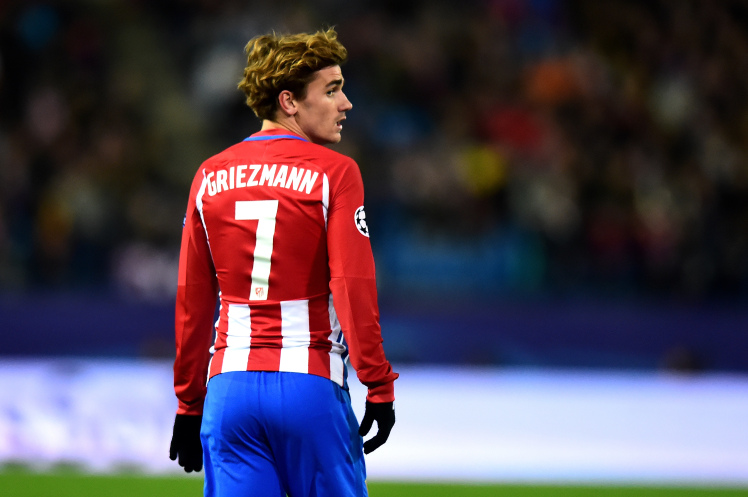 Antoine Griezmann got United fans very excited – he said that his move to United was 'possible', rating his chance as 6/10, which is sure to increase with Champions League football.
There's no doubting Griezmann's class, but if he does join the Red Devils, where would he fit in?
Here are three options…
Lone striker
Jose Mourinho has employed a 4-2-3-1 formation for the majority of the season; Zlatan Ibrahimovic had led the line, but his injury now sees young Marcus Rashford adopting this role.
One needs to be strong and adept at holding the ball up well if one is to play in this position.
This perhaps is where Griezmann falls short – his diminutive stature potentially meaning he would be brushed off the ball in the aggression of the Premier League.
In a pair
If United are serious about Rashford's development – they should be – then they must pair him with any incoming striker.
The Mancunian needs game time to reach his immense potential. Playing alongside Griezmann would provide enormous assistance to the young forward's growth.
Aside from accelerating Rashford's learning curve, the two would complement each other. Each has a daunting turn of pace, capable of leaving defenders for dead – marry this with the technical ability of both players and one can see an intimidating partnership being formed.
Would any Premier League defender want to face the speed of Rashford and Griezmann?
In a three
Mourinho has also deployed a forward three at times, with Anthony Martial, Marcus Rashford, Jesse Lingard and Henrikh Mkhitaryan all playing in this forward line.
A front three would be adventurous and potent; the incision of Rashford on one wing and the creativity of Mkhitaryan on the other would produce optimum opportunity for Griezmann to thrive.
This front three would have to be finely balanced by a discipline midfield three, and this is where problems arise.
The attacking tendencies of Paul Pogba would certainly improve a United attack, but would leave United short in defence, vulnerable to the counter-attack.
Verdict
A front three would suit the attacking philosophy at United and if deployed within a 3-4-3 formation, would not leave United susceptible at the back – as Antonio Conte's side has proved this season.
Griezmann would probably play in behind Rashford, linking up with the likes of Juan Mata and Mkhitaryan in the attacking midfield position.
The wing-backs, most likely Antonio Valencia and Luke Shaw would provide the necessary width, allowing for the attacking midfielders to drift inside and orchestrate movements.
Such a creative front three would be given absolute licence to roam and would cause havoc for any defence.
Written by Michael Jones
Follow Michael on Twitter @jonesmichael_97
Like O-Posts on Facebook
You can also follow O-Posts on Twitter @OPosts