Manchester United aren't
doing too well,
This is evident – as one
can tell.
Louis Van Gaal is now
under pressure,
Will the players respond –
for good measure?
They are now struggling,
to win their matches –
This has prompted an
Old Trafford crisis.
The players are not as
good as they were,
They all get well paid –
so, do they care?
It is the season to be
festive,
But the players do note;
'will they forgive?'
Will Louis Van Gaal be
sacked by the owners?
Then Manchester United
will seek Mourinho's
favours!
The gossip is rife – as
the blues march on –
Will Manchester United
recruit the 'special one?'
It's a funny old world at
the moment in football,
Will Jose Mourinho get
the call?
The Premier League is
so full of footballing
woes,
Football managers' are
sacked – anything goes!
'Why do the players rebel
like they don't give a hoot?
They should all be told;
'or they'll all get the boot!'
There seems to be friction
between some players,
Is this when the player's
all discuss their careers?
It seems no one is exempt
from getting the boot,
But, they don't seem to
care – with all that loot!
One manager will go –
another will arrive,
I think that football will
no doubt survive.
Fear not says the ref –
for he's in sole charge;
'That is a 'foul' – not a
'shoulder-like' barge!'
Welcome to the world of
football my friends,
It is here were you'll see
whole new trends.
My players aren't playing,
what shall I do?
Just wait for your fate;
'by the boardroom crew!!!!'
Written by Darryl Ashton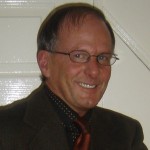 Follow Darryl on Twitter @AlfGarnettJnr
Check out more of his brilliant work at his Google+ page
Like O-Posts on Facebook
                                             You can also follow O-Posts on Twitter @OPosts