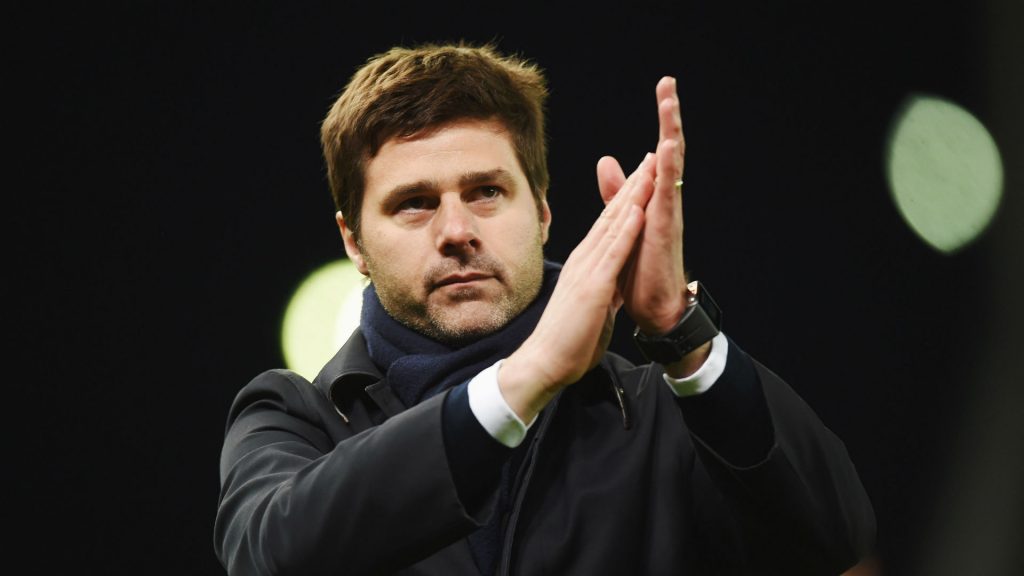 Tottenham's failure to beat Chelsea on Monday night ended their title dreams for this season and handed the Premier League crown to Leicester. However once the dust settles on a toxic night at Stamford Bridge, Spurs fans can reflect on a bright future with a talented young team under the stewardship of Mauricio Pochettino, who has just dealt the club a massive boost by agreeing a 5 year deal at White Hart Lane.
Pochettino is arguably the brightest young manager in European football and is part of a new breed that is changing the way the game is played and coached. His high-pressing 4-2-3-1 system that he developed at Espanyol and Southampton, has been perfected at Spurs and were it not for the Leicester miracle, he would be the undisputed manager of year.
His willingness to give young players a chance is perhaps his most admirable philosophy and it is one that has more than paid off and may do spectacularly in the coming years when these players develop further.
Bold
Few other managers would have been bold enough to throw a teenager from League One straight into the Premier League limelight but that is what he did with Dele Alli and the former MK Dons midfielder has only gone from strength to strength since making his debut at Old Trafford on the opening day.
Pochettino can also take credit for Eric Dier's successful conversion into a rock solid defensive midfielder while he has resurrected the career of Danny Rose. His willingness to stick with the unpredictable and at times inconsistent Erik Lamela after an unconvincing first two seasons at the club was another brave call and one that has paid off this term while Harry Kane has blossomed under his leadership from a striker struggling to make the grade at Spurs into one of the hottest forwards in world football.
Spurs look set to finish second in the Premier League with the youngest squad in the division and that can only bode well for the future of the team. Pochettino's loyalty in the face of interest from elsewhere is only likely to rub off on the players with whom he has placed his faith.
No English club in better shape
The disappointment at missing out on the title is likely to quickly fade and it is hard to think of an English club that is in better shape to succeed over the next 5 years. Having a manager as talented as Pochettino tied up for that length of time won't completely eliminate the speculation in the long-term but it has quickly nipped in the bud any suggestions he might leave this summer.
There are now less than a handful of clubs in Europe who you could feasibly see being able to tempt Spurs' brightest young stars away from the club and presuming that doesn't happen in the short-term at least they should be heading into their new stadium in 2018 in even better shape than they are now.
This team is only going to improve and surely it won't be long before Mauricio Pochettino has some silverware to show for his undoubted managerial quality.
Written by Mark Sochon
Follow Mark on Twitter @tikitakagol
Check out his brilliant blog on all things La Liga, Tiki-Taka-Gol!
Like O-Posts on Facebook
You can also follow O-Posts on Twitter @OPosts