The football season is
closing, and the teams
are doing battle – with
their own salvation,
Some are fighting
relegation – some are
hoping for promotion.
All over Europe – be it
France, Spain or
Germany,
Even in Italy – they
start their football
journey.
The highs and lows
of the football clubs,
Some are celebrating
in the pubs.
But some are in tears
as they face their
greatest fears,
Being relegated – it all
ends up in tears.
In Europe and beyond –
football is the game,
In America they also
play it – soccer is the
name.
For every boy wants
to be a brilliant football
star,
And if they do keep
on winning – they know
they've WON the war!
And let's not forget
the managers – who
really are stressed out.
Constantly making
their decisions – even
if in doubt.
The fans too play a big
part – they cheer their
team to win.
And then they go to
the bar – for a swift'
large tasty GIN!
I have NO doubt that
in my mind the game
is all about money.
And the English Premier
League – is the league
of milk and honey.
It is were the money
really is – and every
team wants to be there.
But you really have to
be brilliant – the money
is the lure!
There is great wealth
in the football game –
this is oh so true,
There's a lot of
entertainment – for me
and for you.
The season is a long
one – and players do
get injured.
But they always do
recover – and play on
so unhindered!
So, who will be promoted?
and who will be relegated?
The moment of truth is
closing in – it soon will be
decided.
Good luck to all the teams
who are fighting for their
lives,
Always have faith – and
say a prayer – and you
may get a nice surprise!
Good luck to everyone of
you – I mean that all so
true.
There are quite a few clubs
struggling – but soon you'll
feel brand new!
The end of the season is
fast approaching – let the
battle now commence.
The joys of 'WORLD FOOTBALL'
– is full of excitement and
suspense.
Written by Darryl Ashton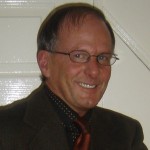 Follow Darryl on Twitter @AlfGarnettJnr
Check out more of his brilliant work at his Google+ page
Like O-Posts on Facebook
You can also follow O-Posts on Twitter @OPosts