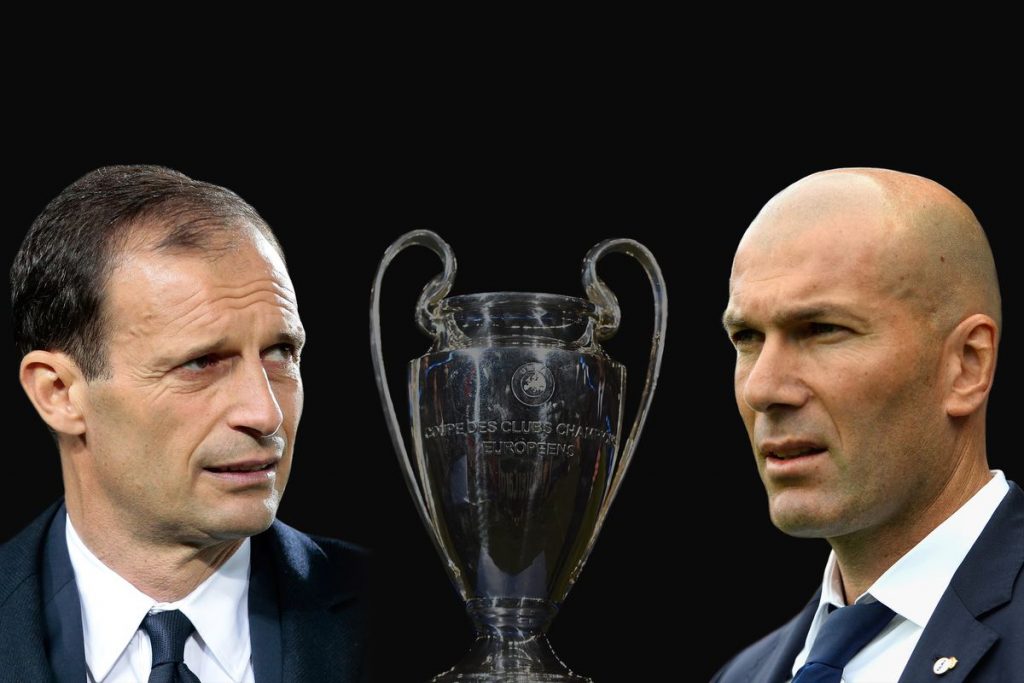 Juventus have been arguably the outstanding team in this year's UEFA Champions League.
Having come through their Champions League group stage finishing on top and undefeated, they eliminated Porto in the last sixteen, Barcelona in the quarterfinals, and Monaco in the semi finals and only conceded one goal in the process.
Excelling at the vintage Italian art of defending
Like all great Italian teams, they do what Italians teams love – defend, and they've excelled this season in that department.
Giorgio Chiellini and Leonardo Bonucci have proven to be one of Europe's most formidable central defensive partnerships.
Andrea Barzagli is always solid, and the signing of Dani Alves from Barcelona looks to have been a shrewd bit of business.
More solid without Pogba
This is all the more remarkable since last summer they lost one of their best players for a world record £89.3m fee in Paul Pogba. Without him they don't look in the slightest bit weaker, in fact they arguably look more solid.
Paulo Dybala has taken up the mantle as the main attacking midfielder scoring key goals for Juventus in the Champions League quarter finals.
Up front both Gonzalo Higuain (at one time deemed surplus to requirements at Real Madrid) and Mario Mandzukic have been providing the main firepower that has won Juve a domestic double of Serie A and Coppa Italia.
Attack is the best form of defense for Real
Real Madrid stands in the way of the Old Lady.
They have never really cared so much about defending but when you look at their attacking options, you see why.
Ronaldo has maintained his incredible standards by scoring another 40 goals this season (and seventh season running) along with helping the Galacticos to their first La Liga title in 6 years.
Apart from the Madeiran maestro, Real Madrid boast quality in every attacking department. Due to injury, Gareth Bale has had a quiet season by his standards, although Karim Benzema has been excellent with 19 goals.
Luka Modric and Isco are the two most undervalued players that Real Madrid possess and provide the service for the three front men.
Then there is the forgotten man James Rodriguez, who although bought for in excess of £65 million in 2014, seems to be unwanted at the club.
Difference in continental accolades
So here we have two domestic champions in excellent form coming into the biggest club match in the world. Something's got to give. The main difference between the two sides is their history in European Cup finals.
Firstly, Juventus have a poor one. They've been beaten in four finals and six if you include before the Champions League era. One of those defeats was even against Real Madrid in 1998.
This may provide the Italians with more hunger going to Cardiff, and no doubt they'll want revenge against Real, but such a dismal record has to weigh on their mind.
By contrast, Real Madrid has an excellent experience in European Cup finals, having not lost in one since Liverpool beat them in 1981.
They are never beaten until the end, just ask Atletico Madrid, who were moments away from a first title in 2014 until Sergio Ramos took the match to extra time with a 93rd minute equaliser.
History favors the Los Blancos
This is what it may boil down to at Cardiff, match winners and tradition.
Real Madrid with eleven European Cups, has more of both, and that could be ultimate difference on June 3rd.
Written by Nicholas Behan
Like O-Posts on Facebook
You can also follow O-Posts on Twitter @OPosts