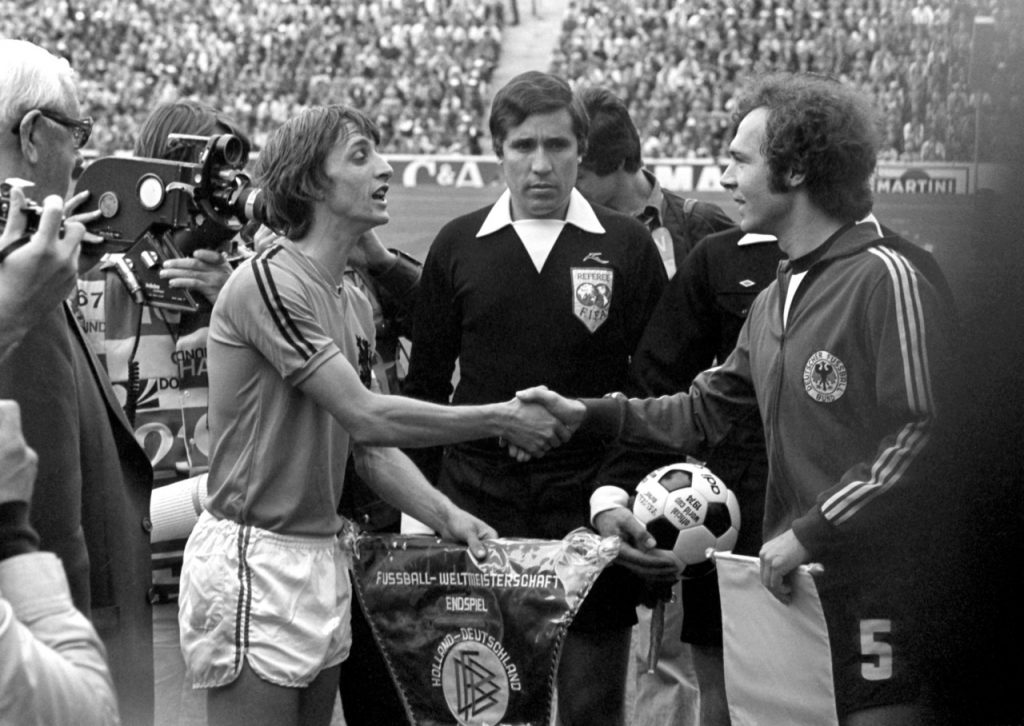 It may not make you twice as good a player — but it will give you a 'leg up' on your opponent during a match.
Being able to play efficiently with both feet and maneuver your body so that you can receive and pass the ball with greater technical acuity is the hallmark of a dedicated professional that will often outplay his or her rival, and give the team a distinct advantage that will help lead to more victories.
In baseball, being a switch-hitter is a tremendous plus for a player to have in his/her arsenal, and a nice luxury for a team to have when putting together a line-up, and to off-set the advantages of left or right-handed starting and especially relief pitching.
A formidable advantage
In Football and Soccer, being ambidextrous-of-foot has also been a formidable advantage for coaches who had the ability to position their players at various positions and functions throughout the field as part of game strategies, and during critical game conditions.
Having players capable of adroitly handling left-half of pitch positions (advantage: lefties) and right-half of pitch positions (advantage: righties) is a luxury that not enough coaches enjoy — and it's largely the fault of coaches of youths that failed to recognize and emphasize the critical skill of their players being 'ambi-foot'.
By not emphasizing the importance of fully developing skills with both feet, coaches have inadvertently sentenced their players to a career of being limitedly single-footed … a travesty!
And all it really would have taken was the recognition, and dedication of a portion of the practice sessions (maybe 10-20%) to forcing the players to use and develop their weaker foot. It's a major shortcoming.
Obviously, it takes added training and patience to develop a more natural application of the weaker foot — but it's well worth the sacrifice for the player's development and the team's success.
The greatest two-footed footballers
One of the greatest two-footed monsters of all time, capable of brilliant play from both feet, is the gallant, recently retired Roman stalwart Francesco Totti who his legion of fanatics will sorely miss.
Perhaps taking his place in the galaxy of premier two-footed stars is the fresh face and talent of Ousmane Dembele, staking his claim on the pantheon of ambi-footers that includes the likes of Leonel Messi and Cristiano Ronaldo, of course.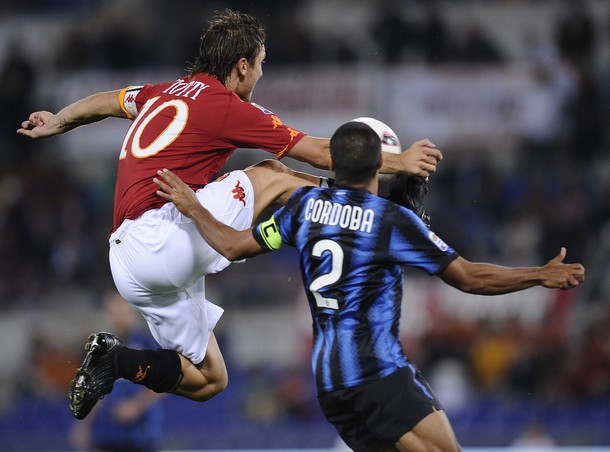 Other greats of the diminishing breed of ambi-footers who provided outstanding touches and play from both feet include Paolo Maldini, Carlos Valderrama, Diego Forlan, Michael Laudrup, Johan Cruyff, and my personal favorite, thanks to the incomparably graceful way he performed with both feet, that I was fortunate to witness with my two, enchanted eyes on many occasions: Der Kaiser – Franz Beckenbauer.
Who was your favorite ambi-footer?
Endangered species
Players need to learn and develop how to effectively use both feet starting with their pee-wee kickball careers. They'll evolve into incomplete, less effective players if they don't.
The Football and Soccer worlds are running dangerously low on two-footed monsters … and spectators and footie-junkies are beginning to get restless because of this increasingly endangered species.
Written by Ray Lindenberg
Follow Ray on Twitter @ProPrepSoccer
Like O-Posts on Facebook
You can also follow O-Posts on Twitter @OPosts