Once again the Wales
do proud, and the
nation all sing their
praises.
This little country goes
marching on – to the
semi-final stages.
They 'over-came' the
mighty Belgium, by
scoring three super
goals.
Now bring on La-France –
believe me, anything
goes!
The people of the Welsh
valleys, are all singing,
oh, so loud.
There is no need for Sir
Tom Jones – or Dame
Shirley Bassey to pull a
crowd!
The UK is now buzzing –
despite the Brexit vote.
The friendly people of
Wales – they all sing a
tuneful note.
The miracle of football
can unite Europe forever,
As Euro 2016 pursues a
great new adventure.
Some 'World-Class' teams
are still there – like
Germany and Iceland,
Followed closely by Italy
and France – they all
create a new-found land.
All the world leaders
should embrace our sport-
on-call,
And during these turbulent
times – just watch a game
of football.
Europe and the world will
see happier times in the
future.
As peace, love and equality,
will reign supreme forever.
So let's all sing together
our brothers and sisters
too.
As football ends all the
discrimination – that is
very true.
The underdogs of Wales
is a fairy-tale to be seen.
Could they really surprise
us all – and WIN Euro 2016?
Football is the king of sport,
and it yields special powers.
But I don't wish to know;
'what happens in the bath
or the showers!!!!'
Euro 2016 is coming to a
close – but, who will win…
nobody knows!
Bring on the mighty Wales –
where the true spirit of
football grows.
Written by Darryl Ashton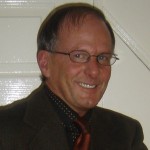 Follow Darryl on Twitter @AlfGarnettJnr
Check out more of his brilliant work at his Google+ page
Like O-Posts on Facebook
You can also follow O-Posts on Twitter @OPosts
ALSO: Please check out Darryl's two fascinating new books – one on football poetry: My Crazy World of Football Poetry, and the more politically-inducing: My Amazing World of Poems and Political Satire. Both are available to order on Amazon.