Ronaldo and Nani both shine
and reach new heights,
As together for Portugal -they
had Wales in their sights.
Ronaldo Bales out Portugal –
with a towering thumping
header,
Making lowly Wales all feel
at the end of their tether.
Ronaldo, the flying footballer –
jumped seven feet,
Insisting he and Portugal
would never accept defeat.
Then Ronaldo made the
second goal, as he really
was goal-hungry!
And when he made a
super pass – who then
scored, but, Nani!
But let's not forget
Wales, they've played
remarkably well.
Isn't it fantastic to see
the Welsh team all gel!
Their manager, Chris
Coleman, he really
should feel proud,
His fantastic Wales
footy team – played
well to a sell-out crowd.
But, they really couldn't
manage to keep Ronaldo
at bay,
Every time he got the
ball – at was a joy to
watch him play.
Wales you did so well,
and we're all proud of
you today.
A hero's welcome
awaits you – in a media
frenzy UK!
Portugal now wait to
see who they do face,
Will it be France? Or,
Germany, who play
with grace?
No matter who does
win, this tournament
has been entertaining.
And Europe s more
"united" – peace is
the new beginning.
There is one more
game to play – the
final has to be seen.
And all the nations
will watch together –
the final of Euro
2016.
No matter who does
win, tears will be
shed.
I don't like ITV adverts –
so I'll watch the BBC
instead!
Apart from all that,
I've enjoyed the football,
But how did Ronaldo
jump so high – just to
head the ball?
This tournament is
almost finished – and
what a treat it as all
been.
Now bring on the
final match – of Euro
2016.
It is France verses
Portugal – in the
final of Euro 2016.
And the game is good
to watch – on a giant
TV screen!
Just enjoy the game
and hail your team,
as Europe does unite.
I'm going now to watch
the final – so I'll bid
you all goodnight!
Written by Darryl Ashton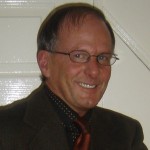 Follow Darryl on Twitter @AlfGarnettJnr
Check out more of his brilliant work at his Google+ page
Like O-Posts on Facebook
You can also follow O-Posts on Twitter @OPosts
ALSO: Please check out Darryl's two fascinating new books – one on football poetry: My Crazy World of Football Poetry, and the more politically-inducing: My Amazing World of Poems and Political Satire. Both are available to order on Amazon.