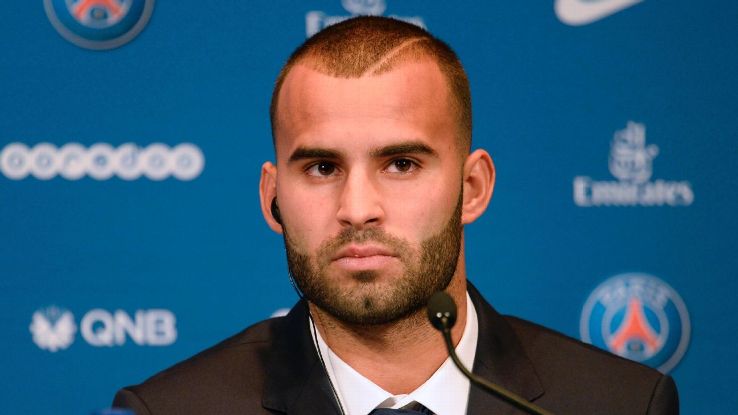 It's probably fair to say that Jese Rodriguez's move from Real Madrid to PSG caught a few people by surprise.
The 23 year old has been on the fringes of the first team for a while now at the Santiago Bernabeu, so it's not a great shock that he has finally moved on but the destination was a curious one.
Los Blancos have struggled to produce home-grown stars in recent years and Jese is certainly one of the most promising players to have come out of the Real Madrid youth academy over the past decade or so.
An early revelation
He joined the club in his early teens and was a revelation in the Castilla side for whom he netted 22 goals in the 2012-13 Segunda Division.
He looked set for big things and showed his promise for the first team the following season making 31 appearances and netting a respectable 8 goals given he was primarily used from the bench.
His season was cruelly cut short by a serious anterior cruciate ligament injury just two minutes after he'd come off the bench in a Champions League last 16 clash with Schalke though.
While the injury undoubtedly played it's part in his stunted development as a footballer, over two years on Jese has really failed to kick on.
Probably should have jumped ship much sooner
Last season was very much a mirror of his breakthrough campaign at the Bernabeu with him being used primarily from the bench, not performing badly but neither doing enough to warrant a regular run of games in a team packed with quality.
The difference being the 20 year old who burst onto the scenes in the 2013-14 season is now 23 and there comes a point in the career of any young player struggling for first-team football when a move to another team becomes the best option.
In truth perhaps that moment was 12 months ago.
Jese was never realistically going to dislodge a Cristiano Ronaldo, Gareth Bale or Karim Benzema from the Real Madrid first eleven last season and would have surely benefited from a loan move or a transfer with a buy-back clause to a team where he'd get a full season of first-team football under his belt.
That would have allowed him to really put the injury behind him and showcase his talents on a regular basis.
Having been restricted to just 11 starts last term, he never really got enough opportunity to develop as a footballer and Real Madrid are none the wiser as to whether he really has what it takes to make the grade at the top level in European football.
In his entire career, Jese has started just 14 top flight league games which is a tiny number for someone heading into his mid-twenties.
Curious destination
He is crying out for regular football which is what makes the destination of PSG, one of the strongest teams in Europe, all the more curious.
Real Madrid's insertion of a buy-back clause in his transfer to the French champions indicated they still have hopes for him and they're obviously hoping he can follow the lead of Alvaro Morata who did well at Juventus and has just re-joined Real Madrid.
However there are plenty of examples of where a similar thing hasn't really worked out and there is no guarantee Jese will forge his way into the PSG side from the off.
He possesses the ability, but at a club like that he will be expected to hit the ground running and if he doesn't there's nothing to say he won't be dealing with another frustrating season being over-looked in the big games and struggling to get a regular run of first team action.
Real Madrid were right to realise the time had come for Jese to move on however they left it too late and may have further harmed his development by selling him to a team as strong as PSG.
Both parties are taking a bit of gamble on the transfer, but if it doesn't work out the only man who will really lose out is the player himself.
An opportunity he needs to seize
Hopefully PSG will give him the opportunity to showcase the talent he certainly possesses and if he can break into this side and flourish, there's every chance we will see him in the white of Real Madrid again one day.
Written by Mark Sochon
Follow Mark on Twitter @tikitakagol
Check out his brilliant blog on all things La Liga, Tiki-Taka-Gol!
Like O-Posts on Facebook
You can also follow O-Posts on Twitter @OPosts