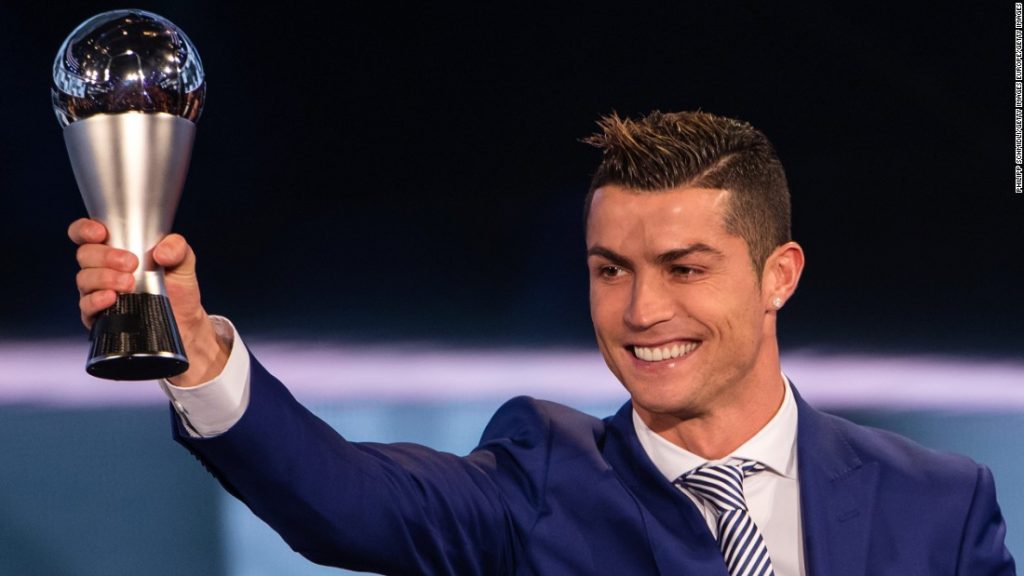 Andy's latest "The Madrid-Barca Axis" column. 
It was a fitting way to start 2017 at the Bernabeu on Saturday afternoon as Cristiano Ronaldo was presented with his fourth Ballon D'Or trophy and Real Madrid trounced Granada by five goals to nil.
Even though the Portuguese only scored one goal in the rout, there was no doubt that the day was about him.
By winning a fourth award he has overtaken the likes of Johan Cruyff, Michel Platini and Marco van Basten and his place alongside the all-time greats of the game is now all but assured.
The standout
After scoring 48 goals in 52 games, winning the European Cup with Real and the European Championships with Portugal in the summer he has been the standout performer of 2016.
He was instrumental in both team's successes and his influence continues to grow as the years roll by.
His bumper new contract signed in November will ensure that he remains in the Spanish capital for the next few seasons and he is surely worth every penny.
Now into his eighth season at the club he remains the stand out performer and the one who the side turn to when they need inspiration.
Despite some of the big money arrivals, he remains the number one name on the team sheet and has delivered on a consistent basis for coach Zinedine Zidane.
Their recent impressive run both domestically and in Europe now sees them undefeated in any competition since April last year and on Saturday they equalled Barcelona's record of 39 games undefeated and they should overtake it when they face Malaga in a fortnights time.
What separates him from Messi
It is almost impossible to avoid speaking about his only real rival Lionel Messi, but what really separates these two from all the rest is their hunger and desire to succeed in every game they play.
Whilst Ronaldo has certainly had the brunt of the criticism for his narcissistic tendencies, his skill and ability on the football pitch remains almost completely unparalleled.
It remains a unique time in world football to have these two phenomenal guys delivering feats of brilliance every week. The fact that their wondrousness is almost now expected from them highlights exactly how spoilt we have all been.
The summer's triumph in the European Championships is probably the trophy that will mean the most for Cristiano.
Ever since his first move away from Portugal when he signed for Manchester United he has always displayed his allegiances and feelings towards his country.
Despite having to come off injured in the final, lifting that trophy as captain of the side is probably the pinnacle of his career.
A tough act to follow and replace
Whoever the club will earmark to be his long-term replacement in terms of star attraction, they will find it almost impossible to equal the amount of goals and assists that he has registered since 2009.
Averaging over a goal a game for the club across one season would be quite an achievement, but to do it consistently for several seasons on the bounce is unheard of in the modern game.
Real have had an impressive last nine months and if they can take this momentum into the closing stages of the season, then both the club and Cristiano could be celebrating more silverware.
Without him though, things could well pan out differently. Ronaldo remains almost unique and he should be enjoyed at every opportunity.
Written by Andy Hunter
Follow Andy on Twitter @hunter67980
Like O-Posts on Facebook
You can also follow O-Posts on Twitter @OPosts