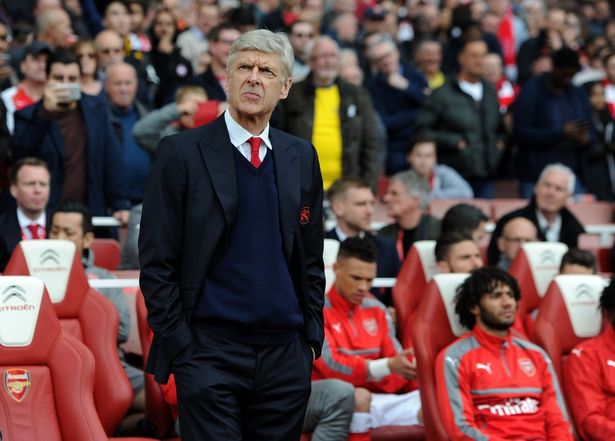 Arsenal held Manchester City to a 2-2 draw on Sunday afternoon, as both sides saw their respective aspirations fade; the Gunners gunning for Champions League and City with an incipient ambition of reaching Chelsea.
Here are five things we learned from the match.
Meek Defence
If this game were to be characterised by one thing, it would be the abject defending.
Leroy Sane's opening goal was the product of folly decision making from Shkodran Mustafi – he left his back four exposed, and an inviting hole opened up for the City forward to run into.
Arsenal's equalising goal came about through a simple lofted ball into the box, with Gael Clichy left floundering.
Again, it was too easy for City as they went 2-1 up heading into the break: David Silva and Kevin De Bruyne given far too much time to dissect the Arsenal defence.
Selfish Sanchez
His work rate is often praised, but he only has to work so hard because he is guilty of losing it so much.
He is lauded for winning tackles, but he has to win those tackles because he is the one who is dispossessed.
It's a selfishness that is to the detriment of the team.
He is too busy prancing about, dancing around the ball like he is at the beach with his beloved dogs.
The Chilean has immense talent, but he can't be a world-beater with every touch of the ball, and he must realise this.
Silky Sane
Sane had a slow start to life at City, but has soon materialised into one of the Citizens' most consistent performers.
He is the archetypal Guardiola player: shrewd movement, deft touches and a killer instinct.
The £42 million man is living up to his price tag and if his talent is nurtured properly, he will be an elite player.
Semblance of fight
It was pleasing to see Arsenal show some resilience.
At 1-0 down with four minutes gone many feared the worst for Arsene Wenger's men; another capitulation seemed imminent.
Yet, credit to Arsenal, they fought back and for the remainder of the first half were the better team.
There wasn't an acceptance of their fate – so lamentably apparent against Bayern Munich, twice – but a desire to fight-back.
Even if they conceded two woefully sloppy goals.
City should have gone for the jugular
If we are praising Arsenal's fight-back, we must admonish City's apathy.
1-0 up inside four minutes and the City players should be sniffing blood.
An attacking quartet of De Bruyne, Silva, Kun Aguero and Sane should have gone for Arsenal's vulnerable jugular.
A second goal within the next twenty minutes would have probably killed the game, but Guardiola's attack allowed themselves to lax, inviting pressure onto their rear guard.
If City are to become champions next year, they must learn to kill off the big-boys when they are left exposed.
Written by Michael Jones
Follow Michael on Twitter @jonesmichael_97
Like O-Posts on Facebook
You can also follow O-Posts on Twitter @OPosts