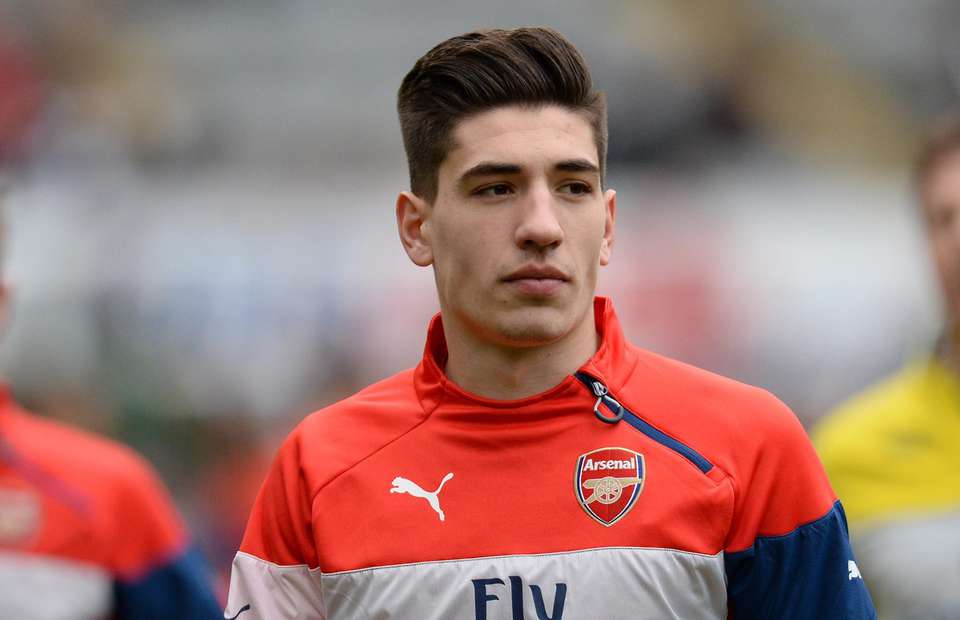 Over the past season, Hector Bellerin has emerged as the undisputed number one right-back for Arsenal.
The Spanish fullback played 36 of out of 38 Premier League games last season, contributing with one goal and five assists.
At 21 years of age, there is no doubt that the young Spaniard has huge potential.
With Dani Alves having left Barcelona for Juventus, Alexi Vidal is the only recognised senior first team player at right back. With this in mind, Bellerin has been touted as Alves' potential successor.
The former La Masia academy player, has been very strongly linked with the Catalonian team in a £40 million deal.
Sergi Roberto, who predominantly plays in centre midfield, can also play at fullback but he lacks the experience to make the position his own.
So should he stay or should he go?
Since 2008, Arsenal have long been considered a feeder club for Barcelona. Thierry Henry, Alexander Hleb, Cesc Fabregas and Alex Song have all left for one of Europe's biggest clubs in recent years.
So it would be no surprise to see Bellerin return to the club where he started his career.
Why stay
Although Bellerin has been Arsenal's first choice right-back this season, he has only had one full season playing at the top level.
He is obviously a fantastic player, but we have seen what big money moves can do to players early on in their careers.
At this stage of his development, most people will see him at the best place.
Arsene Wenger has a reputation for developing talented youngsters, so it might be worth staying for a few years yet.
Bellerin already has an FA Cup to his name and with Arsenal one of the favourites to claim the league next season, along with the extra investment in players the club is seeing, things are beginning to get very exciting
Not all of the Arsenal players to have crossed the border have enjoyed success in Barcelona. Neither Fabregas, Song, Hleb or Henry managed to last more than three seasons.
However, Henry did of course win the treble with the club.
Why go
Simply, it's Barcelona.
One of the biggest clubs in the world, Bellerin would consistently be challenging for Champions Leagues and league titles, as well as playing with arguably the best strike force in the world.
There is certainly a prestige that comes with playing for Barcelona.
If Bellerin were to make the move he would be playing for his boyhood club. He was born in Barcelona and joined the academy in 2003, before leaving for Arsenal in 2011. So it would be a dream come true for the young fullback.
If Barcelona do bid for the young defender it will certainly be a huge decision.
Luckily he is still at a very early stage in his career, so if he were to stay it is very likely Barcelona would come calling again.
Written by Edward Wade
Follow Edward on Twitter @wade_edward
Like O-Posts on Facebook
You can also follow O-Posts on Twitter @OPosts