On June 6th 2017, Arsenal confirmed their latest signing of the 23-year-old left back Sead Kolasinac from Schalke. This is Arsene Wenger's first signing of the summer, after agreeing his two-year contract extension, and he plans to bring in some more names.
The Bosnian full-back signed for Arsenal on a Bosman free transfer and it is expected that he will sign a long-term contract and will begin pre-season training for the Gunners next month.
There was a string of clubs that wanted the signature of the talented young full-back with the likes of Manchester City, Everton and interest from Italy with AC Milan.
It was evident that many clubs wanted to capture the signing of the full-back, however he eventually confirmed his loyalties with Arsenal.
Who is Sead Kolasinac?
Kolasinac started off his career with his hometown club, Karlsruhe SC where he spent eight years playing for his boyhood club.
However, after transferring to Hoffenheim he endured a hard season which was short-lived and from there transferred to Stuttgart which resulted in another short-lived season.
It wasn't until his transfer to Schlake in 2012 where his career took off, making 89 appearances for the first team and scoring four times.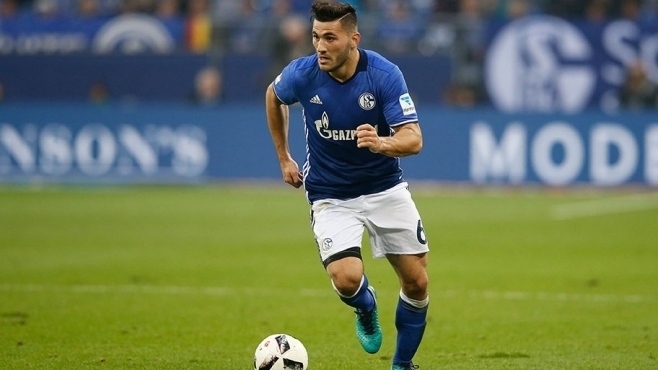 Kolasinac is a very versatile player, he can play as a centre back as well as a centre defensive midfielder, however it is at left-back where he has progressed through the senior ranks for Schlake.  
A reason why Wenger decided to sign Kolasinac was because of his versatility and he offers a physical threat at six feet tall making him the tallest Arsenal full-back for the club.
Competitive competition
Since Kolasinac will be playing left-back then there will be fierce competition between him, Kieron Gibbs and Nacho Monreal, who had a terrific end to the season.
Kolasinac brings his physicality to the Premier League and is confident with the ball in his feet. He does not shy away from a tackle, which proves he will fit right into the Premier League's physicality.
This season for Schalke he has played thirty-six times which is the same amount as Nacho Monreal, however Kolasinac has scored three times in all competitions, whereas Monreal has only scored once.
Unfortunately, Kieran Gibbs has been sidelined much of this season due to injury and only featured in twenty-one games for Arsenal not scoring a goal.
Enticed by the Arsenal tradition
In Kolasinac's recent interview with Arsenal Media, he stated what made him join Arsenal was the 'tradition.'
He stated that 'Arsenal has a huge tradition and I followed the club as a young boy… Arsenal has always been a club that is well recognised in Europe and I am pleased to be here.'
Written by Giovan Hayer
Follow Giovan on Twitter @GiovanH
Like O-Posts on Facebook
You can also follow O-Posts on Twitter @OPosts