My name is Alf Garnett,
and I'm married to a
silly moo,
Every day I get up – she
tells me what to do!
I am a big West Ham
United fan – (up the
hammers!),
I follow them where-
ever they go – oh, I give
some lectures!!
I go to watch them play –
and I sometimes use
my wheelchair,
I ask Merrigold to push
me – because he's paid
to care?
I do like to rant a lot –
and the West Ham shirt,
I will wear,
I can't control my
emotions – I always
have to swear!!
I also like the England –
when they won in 1966 –
Some say we were lucky –
some say it was a fix!!!!
I have my Sunday lunch,
and watch the TV soccer,
But, my irate wife is doing
the ironing – I really
should help her!!
But, I have to get ready –
to go and watch West
Ham –
I get sick and very tired –
of travelling on a tram.
I have to make this
journey – ever single week,
Then I have to queue at
the match – they have a
bloody cheek!!
Once I am there – I sit in
the disabled area,
I keep a watchful eye out –
the stewards are always
there.
If I use my wheelchair –
and take Marigold, as well,
He's always prancing
around the place – he
really makes me yell!!
So, welcome to the
hammers – and West Ham
United,
You can all come in – but
only if your invited!!
Come and sit next to me –
and my carer – Marigold,
Enjoy the game – and
the win – well, this is what
I'm told!!!!
Written by Darryl Ashton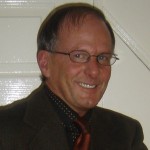 Follow Darryl on Twitter @AlfGarnettJnr
Check out more of his brilliant work at his Google+ page
Like O-Posts on Facebook
                                             You can also follow O-Posts on Twitter @OPosts