We were the greatest Liverpool
team to ever grace the pitch,
We really were the kings of the
Kop – and all without a glitch.
We wore the red shirt of pride –
a very proud honour –
We always played majestically,
complimenting each other.
The Anfield team really were
supreme – we were feared by
all the rest.
Every match day on the Kop –
the fans – they were the best.
The cheers from the kop – was
unlike any other,
All the family's all did come –
and they all…'watched with
mother!'
The players too – they were
supreme – and they knew how
to pass the ball.
Tackling as they went along –
listening for the call?
Those awesome defenders –
protecting their goalkeeper,
Brilliant in their role – possibly
the saviour!
Kevin Keegan he was great,
he also played for England,
Emlyn Hughes had the blues,
they really are now legend.
Steve Heighway, he was there –
gliding down the wing,
Terry McDermott and Graham
Sounes – also did their thing.
They even had a 'super-sub'
who liked to call their bluff,
He always came on as a sub –
their saviour…David Fairclough.
Their goalkeeper was a gem –
he would always save them,
The ever reliable' Ray Clemence,
he jumped and dived in mayhem!!
One thing they had in common –
was their title' heir,
Also in the 70s – they all had curly
permed hair!
They played in all types of weather,
even in the snow.
They didn't wear woolen gloves –
real men you have to know!!
They really were the champions –
of Europe and the UK –
But unlike the boys today – they
didn't get very good pay!
They played for the love of the
game – that is very true,
And every Saturday at Anfield –
they played a game for you.
Kenny Dalglish was a player –
also a manager,
He came from Bonny Scotland –
he really was their saviour.
Joe Fagan was a sensation – a
manager, precisely.
Also in the same class – was
the brilliant Bob Paisley.
The managers of bygone years,
were all stars to know,
They all graced the Liverpool
shirt – their skills were all on
show.
But the legend of them all – a
brilliant man, honestly,
He commanded all respect –
the one and only…BILL SHANKLY.
The Liverpool team of the past –
like others – were a super team
to watch,
And every match-day in the bathtub –
they liked a drop of Scotch!!
The true greats of Liverpool – are
in our memory, far afield.
Welcome to the home of the
Liverpool…the brilliant ANFIELD.
Written by Darryl Ashton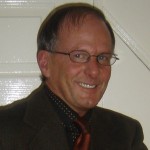 Follow Darryl on Twitter @AlfGarnettJnr
Check out more of his brilliant work at his Google+ page
Like O-Posts on Facebook
                                             You can also follow O-Posts on Twitter @OPosts