Goalkeeper: Hugo Lloris
Spurs have the joint best defensive record in the league and Lloris has played a huge role. An ever present in the Tottenham goal, he has shone throughout.
He has always been a brilliant shot stopper but he has perfected his craft to an even higher level as well as becoming a more commanding presence.
His consistent performances make him for me the best in the league.
Right back: Antonio Valencia
A surprise inclusion perhaps but one that is most certainly merited.
According to Whoscored stats he is averaging a 7.40 rating for Manchester United and has been a consistent performer in an underperforming Manchester United side.
After his superb season at Right wing for Sir Alex Ferguson a few years back, he had fallen off a bit and his career had become a bit stagnant.
Mourinho has given him a chance at Right back though and he is excelling.
Centre Back: Laurent Koscielny
Quite simply put the most important player in Arsenal's side.
After a 4-3 defeat on the opening day, Koscielny returned to the line-up and Arsenal have been unbeaten in the league since.
Despite shaky beginnings at the club, he has been an ever present under Wenger in recent years and his consistent performances make him for me the best centre back in the Premier League.
One rare poor performance against Spurs aside he's been as faultless as ever.
Centre Back: Jan Vertonghen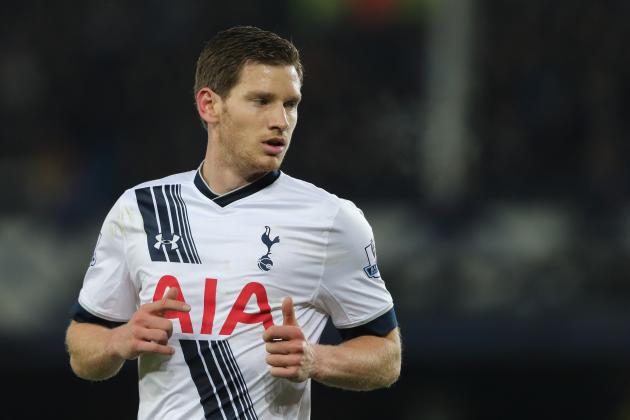 Another player who has rarely failed to impress for Tottenham since arriving a few years back.
Toby Alderweireld rightly so got all the praise last season for his defensive efforts.
This year however with Alderweireld suffering various different injuries, Vertonghen has once again become the main man at the back for Spurs.
With the joint highest defensive record in the league, he has had a bit part to play.
Left back: Marcos Alonso
When Conte signed Alonso in the summer, it didn't really send out a signal of intent and many overlooked it. He has proven to be an astute buy though for Chelsea.
With Conte switching to his favoured 3-5-2 formation it has given Alonso more freedom from the left as a wing back; he is good on the ball, tidy in possession and quick.
Defensively as well he has drastically improved from his loan days at Sunderland.
Defensive Midfield: Nemanja Matic
With Chelsea sitting top of the pile currently as we speak, a lot of the praise will be given to N'Golo Kante who was pivotal in Leicester's title success last season.
Matic though has been overlooked by many and I think he's been the most pivotal cog in the Chelsea midfield thus far.
He has been back to his 2014/15 season best and has been a big player for Conte as Chelsea look to win the title in the Italian's first year as coach.
Right Wing: Sadio Mane
He was by far Liverpool's biggest signing of the summer but few expected him to make quite as big of an impact as he has made so far.
Liverpool have been very impressive under Klopp particularly going forward and he's excelled.
His high press and blistering pace have made him an instant fan favourite and if he can keep this form up then Liverpool will no doubt be right up there come May.
Left Wing: Alexis Sanchez
After a poor 2015/16 season Alexis Sanchez bounced back in the best possible way with Copa America success for Chile.
He's built on that this season with an excellent start to the campaign. He can play on the left but he's been deployed by Wenger in a less familiar central striking role this season.
He's excelled, scoring 8 league goals. Arsenal have been crying out for a world class forward for about 4 years.
Alexis could be the answer Wenger has been looking for all along.
Attacking midfielder: Eden Hazard
Phillipe Coutinho could easily be included here but I couldn't leave Hazard out.
The Belgian, like Sanchez, was looking to improve after a terrible 2015/16 campaign. After the season Chelsea won the league it was expected that he would go onto to become one of the heavyweights of the modern game, this didn't materialise but he's shown that he's keen to prove what made him the PFA Player Of The Year two years ago already.
Conte's system has benefited nobody more so than him and he now has a license to roam and play anywhere along the front line.
He is the man behind everything good Chelsea do going forward and If he can keep this form up for the entirety of the season then he'll no doubt be in line for Player of the Year again.
Striker: Diego Costa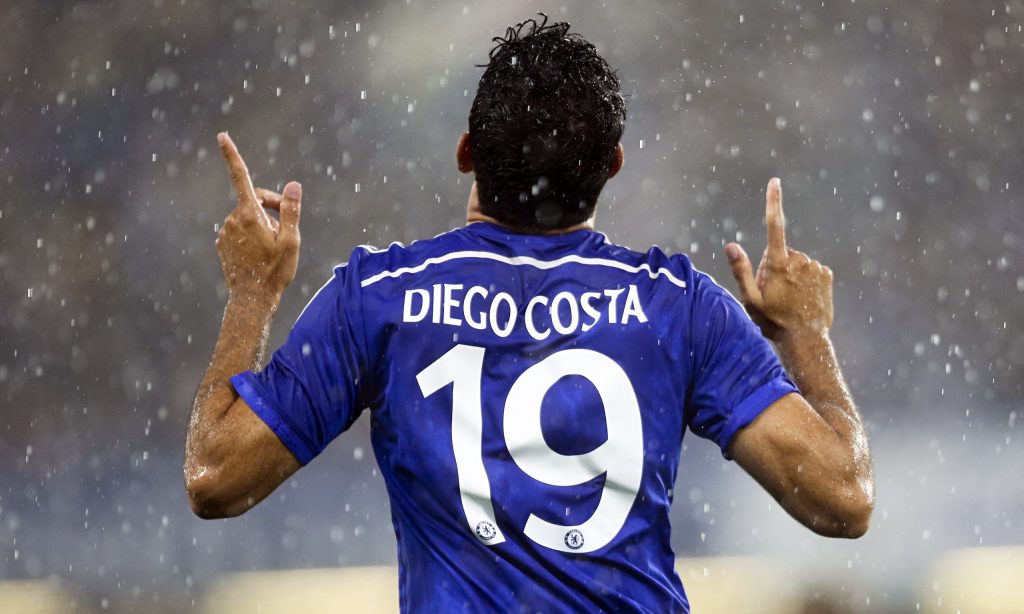 Probably the player of the season for me so far. He looks hungry once again.
Costa under Conte has been a revelation and it's a worrying site for all other Premier League sides.
His goals have propelled Chelsea to the summit and it's not only his goal scoring form that has been impressive.
His ability to hold the ball up, drop into spaces and score from absolutely anywhere make him an invaluable asset to any side.
He's playing some of the best football of his career and that can only be a good sign.
Striker: Sergio Aguero
What else can you say about Manchester City's little man? He's the best player in the Premier League and has been for a number of seasons.
Last year he didn't look quite himself to me, his link up play and sharpness wasn't quite as evident and that was worrying.
He did though still manage to score 24 league goals which is ridiculous. He'll always score you goals but he's doing it this season at an even more alarming rate.
Guardiola dropped him for one game but has helped Kun's game so much in the main and it shows. If Pep is going to win a title at City in his first season then Aguero will be the man that wins it for him.
Written by George Robbins
Follow George on Twitter @GeorgeRobbins10
Like O-Posts on Facebook
You can also follow O-Posts on Twitter @OPosts