I am a magic genie – and
I am an England fan,
Please don't ask me why,
I'm told this by my Gran!
I do live in a lamp – and
I watch my large TV,
But I am so dissolutionned,
with the England football
team – I'll create some
magic for free!
But if I did that – it really
wouldn't be right.
My magic genie powers
would start a massive
fight.
But my friends in the
royal palace – are fans of
other countries,
But I am a fan of the
England team – but their
performance is full of
worries.
I could call on Alibaba –
and my sea mate; 'Captain
Sinbad,
But they don't like the England
team – they say they always
play bad.
I sit in my magic lamp – and
I hear the crowd all roar,
I know the Euro 2016 is on,
but England fail to score!
"Do I use my genie powers –
and make poor England win?
Or do they rely on their poor
manager – my patience is
wearing thin?"
This Euro 2016 can be our
time to shine.
But England just aren't rated,
they are a waste of time!
I will now go to Islamabad,
and even Syria –
We will all watch this super
match – and enjoy magic
hysteria.
The world will all be there,
as Europe comes together,
But what about the English
"referendum" – the football
is the mightier?
Europe will rejoice, and the
football will be supreme.
But England's chances are
not good – is it just a dream?
But I am a magic genie, I
have super magic powers,
I could make England win –
and even film them in the
showers!!!!
It will be great to see – the
Euro 2016,
If England can win a match –
and play like they're stern
and mean!
Anything is possible – I'm a
genie, don't forget:
"England can win this Euro
lark – now, where's my
cigarette?"
I will just have to suffer the
fate – and be a good genie.
And not use my magic powers –
it won't be easy peasy!
Me and my trustee lamp –
will be invisible,
'But will England win the Euro
cup? oh, my god, I feel so
blinking miserable!'
'Here's my magic code to use
in an emergency.
If we need some help you see,
just call your friendly genie.'
From the land beyond, beyond,
from the world past hope and
fear,
I call upon you magic genie,
to once again appear?'
I cannot lend a hand you see,
that would, my friends, be
cheating,
Will England win the Euro Cup,
well, that I am not divulging!
Just enjoy the games, and
'shout out loud', and enjoy
Euro 2016,
And your magic friendly genie,
well, I swear, he'll never be
seen!!!!
Written by Darryl Ashton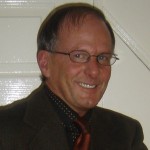 Follow Darryl on Twitter @AlfGarnettJnr
Check out more of his brilliant work at his Google+ page
Like O-Posts on Facebook
You can also follow O-Posts on Twitter @OPosts