The reign of Louis Van
Gaal, is now almost over,
Does this mean Jose
Mourinho – will almost
certainly be in clover?
The fans have all had
enough – and Louis
Van Gaal fears his reign
is now all over.
So will Van Gaal be on
the ferry – departing now
from Dover!
The Manchester United
board have now made
their BIG decision,
Will Van Gaail now be
ousted – by the Man
United inquisition!
He tried his best but
it wasn't enough,
Time will now surely
tell – if Van Gaal has
lost the stuff!!!!
The ending is now nigh,
as a new messiah, they
now hunt.
Who could that person
be? Is a "SPECIAL" one
in front?
I know they still miss
Ferguson – and they'd
love to have him back;
'But a very "SPECIAL"
personality – is about to
have a crack!'
Enter Jose Mourinho –
who used to be boss
at Chelsea,
Maybe he will relish
the challenge – we'll
all have to wait and
see!
He brought success to
Stamford Bridge, that
we all know well.
So will he take over
at Man U – and success,
they may all dwell.
The football world is
a rocky one – and always
full of surprises.
Sackings and signings –
all come in all sorts of
disguises.
But there's always the
mega money – that goes
with all the winning;
'And even in the news
media – the gossip they
are all spinning!'
Manchester United have
struggled – they've really
found it hard,
I bet all those players
have trained well – even
in their own back yard!
Their glory years have
halted – but this they all
do know;
'Can the "SPECIAL" one
save Man U – in the form
of Jose Mourinho?'
Written by Darryl Ashton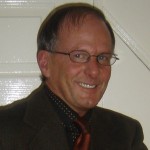 Follow Darryl on Twitter @AlfGarnettJnr
Check out more of his brilliant work at his Google+ page
Like O-Posts on Facebook
                                             You can also follow O-Posts on Twitter @OPosts