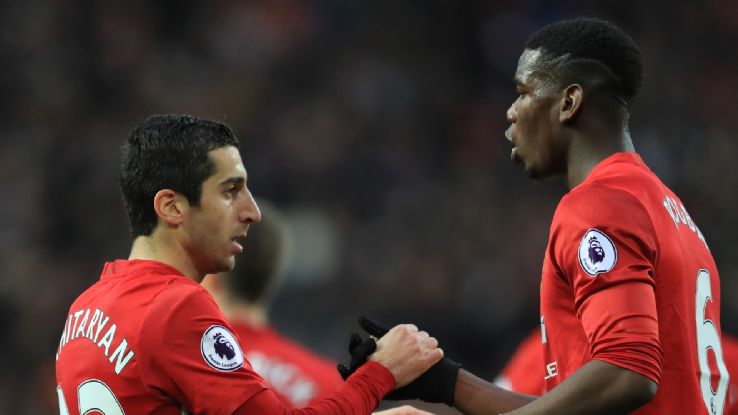 Manchester United's one-all draw against Bournemouth came as a wake-up call that the Red Devils need to start treating the Europa League with the commitment and gravity it merits.
Not that they haven't- given Jose Mourinho's high affinity for silverware- but claiming the second tier European Cup may seem a less daunting task compared to finishing in the top four of the Premier League.
From Zlatan Ibrahimovic to Paul Pogba, Phil Jones to Michael Carrick, United's key men were at their most calamitous last Saturday, drawing against the struggling Cherries when it should have been a routine win.
Can't move, won't move from sixth
Manchester United have already dropped an impermissible 17 points at Old Trafford this season, drawing five times and losing once- a defeat inflicted by Pep Guardiola in the first Manchester derby of the season.
The derby defeat could be forgiven as it was a cut throat competition that could have swung either way: for the draws however, not so much.
In truth, the lackadaisical draws generated an undercurrent of anger among United supporters, more so because they were against highly beatable opponents.
The slumps at the first half of the season left them with much ground to cover, which explains why the Red Devils are still sixth on the log despite having an impressive run of 17 unbeaten games in the Premier League.
Europa League a priority
Thus far Manchester United are yet to face an implacable opponent in the Europa League, having breezed past St. Etienne with a 4-0 aggregate win on their last outing.
The quality of the opposition with be of seismic proportions as United advance further into the competition, with their first real test being against Rostov in the last 16.
Mourinho's charges face the monumental task of travelling to Russia for the crucial away leg before making the trip to London four days later for the FA Cup quarter-final tie against the untamable Chelsea.
Selection headache
Jose Mourinho will have to take a holistic approach while making his selection for Rostov, bearing in mind that defending the FA Cup is a massive priority: with memories of the 4-0 annihilation at Stamford Bridge still fresh.
His selection may be further complicated by the fate of Ibrahimovic has been charged by the Football Association, and may as such face retrospective ban for an incident with Tyrone Mings during the draw with Bournemouth.
Stern, eminent and unflappable, no doubt the Manchester United manager will contain the situation, knowing that it may well be their only passport to safety.
Written by Brian Humphrey
Follow Brian on Twitter @brihum
Like O-Posts on Facebook
You can also follow O-Posts on Twitter @OPosts