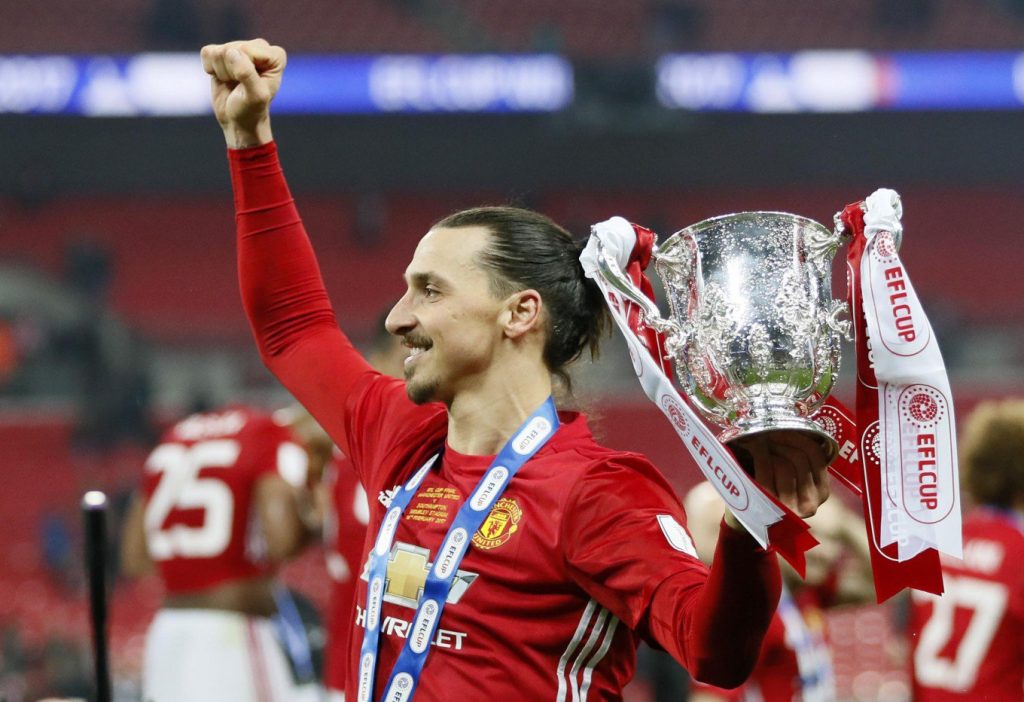 Tottenham said goodbye to the historic White Hart Lane after playing 2,533 games, and it was a day of celebration as Spurs beat Manchester United 2-1.
Goals from Victor Wanyama and Harry Kane sent the Spurs fans in ecstasy as the Red Devils looked like a 89 year old walking a dog—old, sluggish, and lost.
Ironically, it won't be a Spur to have scored the last goal at White Hart Lane, but the veteran Wayne Rooney. Talk about an old dude, eh?
More importantly, these two clubs are headed into, what feels like, opposite directions.
Brilliant campaign(s)
Tottenham have had a brilliant season scoring beautiful goals, finishing second in the league (although there are two games left to play), playing superbly, and finally finishing above arch-rivals Arsenal.
Oh, and they have already booked a place in the Champions League next season.
Best of all, their future is bright as ever—which pains me to say as a Gunner—with a young talented core. Almost every player has had or will have been written about in the transfer rumor section of the major tabloids.
If they can keep their superstars, who knows what how their trophy cabinet will look like in the coming years. Tottenham and their supporters have it good at the moment.
Meanwhile, the other club—Manchester United—bought the most expensive player in the world and have completely underperformed, been plagued with injuries throughout the squad, set a meaningless club record unbeaten streak, and gave up on chasing the Premier League title.
Despite all that, the club might actually have another trophy to polish and store in their historic trophy cabinet when it is all said and done.
Don't forget the Red Devils somehow managed to claim the League Cup a couple of months ago. Oh, and even if they finish sixth in the Premier League, they can easily be in the Champions League group stage — all they need to do is beat Ajax in the Europa League final.
Unlike Tottenham, their future looks very uncertain, which will result in spending as much cash as possible to try to recreate their glory and magic days of yesteryear.
Whose season was better?
Heads or Tails? Two vs Zero?
It is too easy of a question. It is the club from North London. They will finish second and miles ahead of United, right?
That is, until you rephrase the question to: Whose season was better when put into context?
Laugh all you want, but the answer is easy: Manchester United's season.
The Red Devils have the possibility of winning two trophies after a dreadful campaign. If they do win the Europa League, there will be many smiles and a lot less doubt and pressure on Jose Mourinho.
On the other hand, Spurs have nothing to show for their fantastic campaign. They simply failed in the FA Cup, League Cup, and the Champions League.
It is great for Tottenham to have finished second, but in the end they got no silverware to showcase. After all, second place is the first loser.
Financial gain more important than filling up a trophy cabinet?
Maybe finishing second will have a financial impact?
Probably not much of a concern to Manchester United—they already have all the money in the world.
Or perhaps it's all about winning a Champions League place for next season?
Well, if United beat Ajax in Stockholm, they will be right alongside Tottenham waiting to see who progresses through the Champions League qualification period in August with a seat at the group stage draw sealed in Nyon, Switzerland.
And so, again, it cancels out.
Who really has the bragging rights?
By the end of May, Manchester United will have—should they beat Ajax—won two trophies, while Tottenham will indeed have the bragging rights for finishing second but again no silverware to show for their hard work.
Starting in the fall, if all goes well for United, both sides will be playing Champions League football and have another go at lifting the Premier League title.
With all that being said, I ask once more: whose season was better?
Written by Steven Jotterand
Follow Steven on Twitter @StevenJotterand
Like O-Posts on Facebook
You can also follow O-Posts on Twitter @OPosts