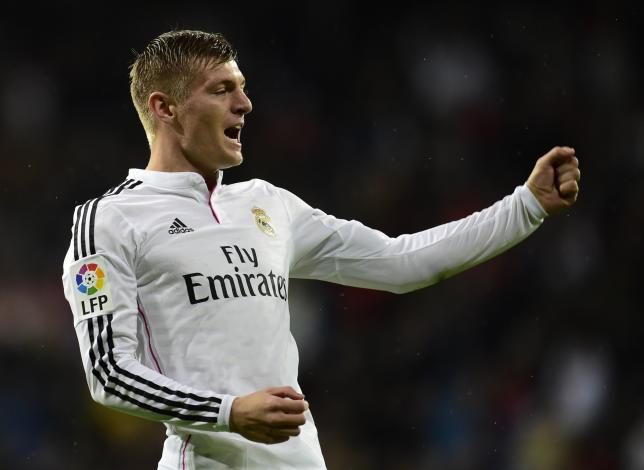 After a comfortable 2-0 win vs Watford on the 11th of February, Manchester United, as the pph sportsbook confirms, would go 3 weeks without a Premier League match – it was time for the Europa League round of 32, the FA Cup 5th round, and the EFL Cup Final.
The first two competitions were negotiated safely ahead of Sunday's game at Wembley vs Southampton.
Europa League – Home (3-0) vs St. Etienne
A comfortable home win, and one that Jose Mourinho would have loved.
Zlatan Ibrahimovic scored his first United hat trick and all but sealed United's progression in the Round of 16.
The game was entertaining as St. Etienne had their fair share of chances, but the individual brilliance of Ibrahimovic was too good for them.
The first (from a deflected FK) was slightly fortunate, the second was after terrific play from Marcus Rashford squaring it to the Swede, and the third was a penalty that the striker won himself.
It was a nervy game for United fans until the 75th minute, when the second goal was scored.
St Etienne did try and had good chances, but their finishing wasn't good enough.
FA Cup – Away (2-1) vs Blackburn
Blackburn is a short distance away from Manchester, and plenty of United fans made the trip up – where they commandeered an entire stand.
The home side went up 1-0 after terrific play from Marvin Emnes, who played Danny Graham through with an exquisite through ball.
Graham finished into the far corner with his left foot that left Jose Mourinho applauding.
However it was soon 1-1, when Henrikh Mkhitaryan played a sumptuous through ball akin to a snooker pass to Marcus Rashford.
The teenage striker was entrusted to lead the line, and he kept his calm to round Luke Steele and finish calmly.
The game then was petering out to a draw/replay (which neither side would have wanted), until Mourinho brought his two trump cards out – Paul Pogba and Zlatan Ibrahimovic.
The two combined for the winner – Ibrahimovic keeping his streak going of scoring in every country's major cup competition.
Blackburn threatened with the last shot after a Sergio Romero mistake, but United saw it through.
The draw then paired them away at Chelsea – a chance to exact revenge for the 4-0 humiliation in October.
Europa League – Away (1-0) vs St. Etienne
The United train rolled out, and passage was secured after four minutes.
Juan Mata's cross found Henrikh Mkhitaryan who got a right toe to help it into the far corner, and that meant the home side would need 5 goals to go through.
That never happened, with United controlling the game from then on and never really looking like conceding that many.
There were a couple of downsides – Eric Bailly got two yellow cards which rules him out of the next match, while Mkhitaryan and Carrick both went off with hamstring and calf injuries respectively.
Mourinho also confirmed that they were both doubts for the EFL Cup final.
Analysis- Would United sign Toni Kroos?
It is no secret that United are in desperate need for the eventual heir to Michael Carrick.
Plenty of candidates have been named, and one who made the news recently was Toni Kroos.
Famously, David Moyes had the chance to sign him, but dithered and the German was allowed to leave to Real Madrid.
Kroos then went on to win pretty much every trophy for Madrid.
Fine partnership with Modric
Madrid play Kroos in a midfield three with Casemiro and Modric, and this allows the ex-Bayern Munich midfielder to control possession.
Modric and Kroos dovetail well together as they both have an incredible ability to be calm at all times.
They pass the ball well, and their distribution is outstanding when getting it forward to the stellar front three.
Kroos takes it upon himself to the front most out of the three, and he normally pops up with goals from the edge of the box.
Where would he play?
If at United, Kroos would probably play in a two man midfield alongside Paul Pogba – which would mean Herrera dropped to the bench.
It would be harsh on the Spaniard as he covers and shields Pogba well in a double pivot.
In a 4-3-3 though, Kroos could play the Michael Carrick role down to a T where he would shield the defence and be asked to lead the ball out from the back.
However, it remains to be seen whether Jose Mourinho would change his 4-2-3-1 formation as well (especially given that United have a number of players in attack to choose from).
Tough to entice
It would be tough to prise Kroos away from the Bernabeu  as he is a vital player in Zidane's 4-3-3.
It would certainly take a bid of over £60 million to purchase – which United do have, and also require a change in formation to 4-3-3 (which is not out of Mourinho's remit).
At the moment it remains unlikely, but if available United should sign Kroos in a heartbeat.
Written by Vishakh Chandrasekhar
Follow Vishakh on Twitter @VishC24
Like O-Posts on Facebook
You can also follow O-Posts on Twitter @OPosts