I am a very rich footballer,
and I play for Manchester
United,
I flew in to Manchester –
on my private jet, because
I was invited.
I wear a lot of bling, as
jewelry I do love,
And as I'm worth millions,
a gift from my lord, above.
My agent did the haggling,
and he really earned his
money.
But he doesn't like the
media – he thinks they
are so phony!
But he is my business
agent – and I have to
pay him right.
Even on my private
jet – we have a drink
when on-flight.
I am a proud Frenchman,
but I chose the English
Premier League,
Earning all that lovely
money – it causes mass
intrigue!
I'm only 23 – and I am
now very rich.
Earning absolutely millions,
'isn't life a bitch!'
Nearly £90 million pounds,
in English currency,
But the press revealed all –
we wanted our secrecy!
There is NO limits of the
money – in the English
Premier League,
And playing for Man United,
is a dream I had indeed.
But will I perform with
honours – and be a Man U
hit?
Or will I be a total flop –
and throw a great big
French fit?
I have to thank the
"Special One" – he
dug deep into his pockets.
Spending serious money –
on one player who stands
as tall as a rocket!
But I don't think I'm worth
this money – it creates a
lot of pressure.
I can't justify it all – I need
to reassure.
We have to win some
trophies, and make the
Reds win more.
Because I can't afford to
be a flop – I really need to
score.
The big day is this weekend,
when I'll be judged for sure.
And only scoring goals will
do – success is the perfect
cure.
The boardroom will be
watching – and so will Jose
Mourinho,
Will I be a mega-hit? Just
watch – and find out more!
My name is Paul Pogba, and
I play for Manchester United.
I'm earning millions of pounds,
'oh I'm so excited!'
But the fans will have to pay
up – as prices are to rise.
They have to pay my wages –
'oh what a lovely surprise!'
The special one has chosen
me – as a saviour for Man U.
And all that lovely money –
paid to me, from YOU!
Now let me get started –
but first a drink at the bar;
'My lords, ladies and
gentlemen – please welcome –
Paul Pogba.'
Written by Darryl Ashton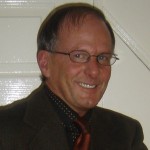 Follow Darryl on Twitter @AlfGarnettJnr
Check out more of his brilliant work at his Google+ page
Like O-Posts on Facebook
You can also follow O-Posts on Twitter @OPosts
ALSO: Please check out Darryl's two fascinating new books – one on football poetry: My Crazy World of Football Poetry, and the more politically-inducing: My Amazing World of Poems and Political Satire. Both are available to order on Amazon.