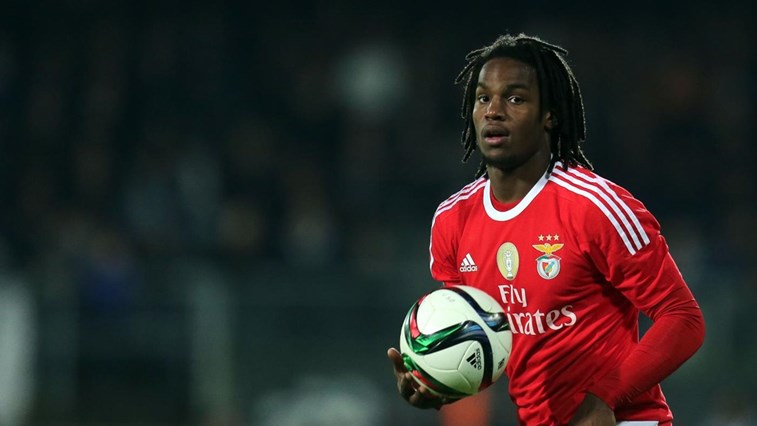 Renato Sanches has enjoyed a meteoric rise since making his senior debut for Benfica only in late November. A series of impressive and consistent performances in the Primeira Liga and the Champions League caught the eye of many European clubs.
Manchester United appeared to be the most likely destination for the 18-year-old. But early on Tuesday, news broke that German club Bayern Munich had signed the Portuguese midfielder for a whopping €35 million.
In hindsight, Sanches' decision to choose Bayern over United should not be a big surprise. The Red Devils are still likely to miss out on Champions League football for next season. And the price tag would have been hard to justify to the fans, especially for such a young player.
But, the deal just reinforced the perception that United have fallen to the second-tier of European super clubs.
A missed opportunity
Renato Sanches would have been an ideal fit for United. He is versatile, technically-gifted, and possesses a good range of passing. He could play in any position in midfield. However, Benfica manager has used him as the more attack-minded central midfielder in a 4-4-2 formation.
He has also demonstrated an ability to score from range. He scored a 30-yard goal against Academica in December, his first at senior level. Although, he does dive into tackles at times. He was sent off in his last match against Maritimo last Sunday. Still, there is still time to work on this.
He also made his senior international debut for Portugal in March in a friendly against Bulgaria. Although, there is some doubt whether he will make the Euro 2016 squad.
Sanches has earned accolades at home and abroad. And he counts Atletico Madrid manager Diego Simeone among his admirers.
"He has a strong shot and good vision for someone in his position. It's always nice to see good young players," Simeone said prior to Benfica's match with Atletico in the Champions League group stage.
And his performance against Bayern in the quarter-finals of the tournament was enough for the club to pay such a big price for a relatively inexperienced player. In-coming Bayern manager Carlo Ancelotti insisted on signing him for next season.
The bigger picture
Until a few years ago, Bayern Munich winning the Bundesliga and making the semi-final of the Champions League was enough for fans and media to consider the season a success. But, much has changed in Bavaria in a few short years. And at Old Trafford as well.
The instability that has come with the retirement of Sir Alex Ferguson means that United are no longer the club every young player dreams of playing for.
Sanches is the type of player that the club needs right now, a link between midfield and the forwards. Neither Bastian Schweinsteiger and Morgan Schneiderlin provide the energy in attack that Sanches can.
And United fans are again left wondering what could have been.
Written by Rui Miguel Martins
Follow Rui Miguel on Twitter @FutebolFactory
Check out his fantastic site on everything Portuguese football, The Futebol Factory
Like O-Posts on Facebook
You can also follow O-Posts on Twitter @OPosts