My name is Wayne Rooney, I
am the captain of England,
But now my positions under
threat, the new manager
is in command.
I am in my mid thirties, and
I'm not getting any younger,
They may recruit some new
blood – someone with more
stature!
I don't know what the future
holds – and my Man U days
are numbered.
But I sill draw my massive
wages – my playing days
I have surrendered.
Big Sam Allardyce is now
making changes,
He is recruiting whole new
younger blood – this hasn't
been done for ages.
Even Jose Mourinho – is
making sweeping changes.
He wants to bring back
'the glory years' – they
haven't seen them in
ages!
The team is being cleaned
out – and Rooney is no
longer required,
Because now in his mid
30s – I bet he's feeling
knackered!!!!
Now Big Sam Allardyce
says; 'he's going to bring
in some fresh talent.'
But that doesn't guarantee
them winning – but he
really is so defiant
Too much money does
rule the football – and
all the love has gone.
Can Big Sam Allardyce
be successful, his trial
has now begun!
So will Jose Mourinho –
and big Sam Allardyce
both bring back the
"glory years"?
Or, as it is "predicted" –
will it all end in tears!!!!
The ball is n their hands,
and the clock is ticking
down,
But why does Jose
Mourinho – always
wear a frown?!
So, will it be goodbye
to Rooney, as he
retires from Man U.
Or, is there a little
twist to come – that's
between me and you!
Whatever happens he
can't complain – he's
had a rich career,
But the day Wayne
Rooney does retire –
he may just shed a
tear!!!!
Written by Darryl Ashton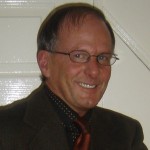 Follow Darryl on Twitter @AlfGarnettJnr
Check out more of his brilliant work at his Google+ page
Like O-Posts on Facebook
You can also follow O-Posts on Twitter @OPosts
ALSO: Please check out Darryl's two fascinating new books – one on football poetry: My Crazy World of Football Poetry, and the more politically-inducing: My Amazing World of Poems and Political Satire. Both are available to order on Amazon.