I know a brilliant website,
football is the game,
It has a brilliant editor –
Omar Almasri, is his name.
There's lots of information,
on football, all on show.
Omar Almasri – football he
does know.
Take a tour today – and
you'll get a good surprise,
The website has been all
redesigned, you won't
believe your eyes!
From sport's writers – to
short articles, as footy is
the game.
Send in your contributions –
and make yourself a name!
The website of O-Posts – is
a sight to behold your eyes,
Just logon to the Oposts –
and you'll certainly get a
surprise.
Everything is there – by a
team so keen on football,
Writing for the pleasure,
and having themselves a
ball.
All you need to know about
European soccer,
Spanish and the Italian –
you can't get any hotter!
The football reports are all
first class – and entertaining
too,
Just logon to the O-Posts –
a football-loving crew.
And if you'd like to contribute,
a poem or an article,
Send it in to O-Posts – it may
make the chronicle!
Just engage your imagination,
and let the ink just flow.
Write about the football
superstars – they'll put
them all on show.
The O-Posts is all so colourful,
and easy on the eye,
Come and join the friendly
team – and reach for the…
Sky!!!!
So may I make this invite,
come to O-Posts today,
And meet the brilliant editor –
the brilliant Omar Almasri.
Written by Darryl Ashton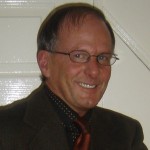 Follow Darryl on Twitter @AlfGarnettJnr
Check out more of his brilliant work at his Google+ page
Like O-Posts on Facebook
You can also follow O-Posts on Twitter @OPosts