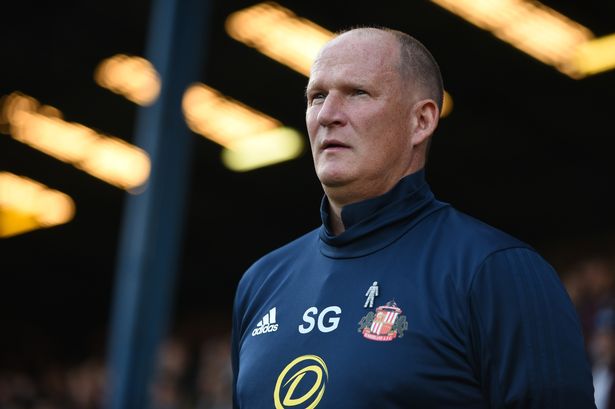 This time last season Sunderland were in the Premier League.
Again, they had started the season poorly despite having managed to send bitter Tyneside rivals Newcastle back down to the Championship at the end of the last season after a major resurgence towards the end of the campaign.
This was something that Sunderland fans had become all too accustomed too at this point and the club's seasons in the Premier League in the few years prior to this had become a continuous cycle. It usually began with a poor first three quarters of the season, followed by a managerial change before the side got it together again in order to narrowly avoid relegation.
As would be expected, many Sunderland fans anticipated something similar when they saw their side struggling at the foot of the table for much of last season but on this occasion, the resurgence never came and Sunderland now find themselves back in the Championship.
Obviously Sunderland have played Championship football before and have earnt themselves promotion to the Premier League but despite this many Sunderland fans feared the worst come the start of this season despite many bookmakers tipping them for at least a top half finish.
Pessimism right on the money
This pessimism, at least so far, has certainly proved accurate. We're now twelve games into the new season and Sunderland sit second bottom having accumulated just the eight points.
They have also failed to win in each of their last ten matches, losing six of them. This run stretches back as far as the thirteenth of August when Sunderland beat Norwich three-one at Carrow Road in their only league win of the season.
At this point in the season Sunderland already had four points form their first two games having drawn one all in their opener against Derby County. Since then though it has all been downhill for the Black Cats as it has taken them another ten games to double the points total they had at week two.
Perhaps most worryingly of all they have also failed to win any of their last six Championship games at the Stadium of Light after failing to beat QPR at the weekend. In total this now means that Sunderland have not won at home in seventeen matches in all competitions.
Despite this, under-threat Sunderland boss, Simon Grayson, still seems optimistic.
After the game he said, "that's a small step, and hopefully the small steps that we're taking will help lead to bigger ones in the next few weeks."
It must still be said though that if Sunderland continue to perform so poorly, Grayson might not find himself in the job too much longer.
Defensively fragile
The major issue facing Grayson at the moment is in defence where Sunderland have continued to leak goals in the Championship.
They have already conceded twenty-two goals making them the third worst team defensively in the league. These frailties are particularly concerning when you consider the fact that many of these players, including those at the back, have played Premier League football for a number of years.
When you look at the Sunderland line-up on paper they look like a decent side but clearly the players at this stage are struggling to adapt to life in the Championship. Perhaps this is due to the advancing age of some of the squad's key players such as John O'Shea and Lee Cattermole but you would still expect a healthier league position than this.
One thing that might boost the hopes of some Black Cats fans is the return of Duncan Watmore. The promising young talent made his first start in ten months against QPR and impressed on his return with some clever passing and good runs.
He is certainly likely to be an important player for the remainder of the season and if he performs to his full potential, one that could help to turn Sunderland's early season poor form around.
Plenty of time to turn it around
Although Sunderland's early season form has been disastrous, there is still plenty of time to turn it around but certainly if performances don't improve the Black Cats will be in severe danger of back to back relegations.
The pre-season pessimism of many fans seems to have been matched by the players' performances on the pitch and it will take all of Simon Grayson's ability as a manager to turn this around along with increasingly committed and impressive appearances from those whom he sends out to take points from their opposition.
Written by James Bairstow
Like O-Posts on Facebook
You can also follow O-Posts on Twitter @OPosts