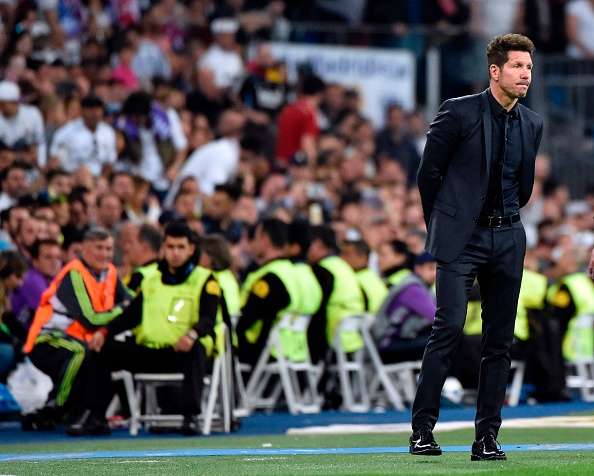 I am a fan of La Liga, but even I must admit that the Premier League is the finest league around.
It stands out as the most competitive league in top flight. Critics will say La Liga is a noncompetitive, easy league because of both Real Madrid and Barcelona's domination.
Atletico has proven however, that this in fact is erroneous.
They have emerged in the last few years as one of the best teams in Europe. They have shown that heart and determination can generate miraculous results.
Poor first-leg performance
But with another Champions League exit looming, fans can only wonder what's next for their team.
Their match in the first leg of the semifinal was a disaster.
Before the match, the Barcelona fan in me was routing for Atletico to curb Madrid's hope of another Champions League crown.
I was tuned for a what was highlighted as an exquisite fixture. It however was a one-sided show.
Cristiano Ronaldo, the former United man completed a wicked hattrick scoring in the 10', 73' and 86' minutes.
Atletico Madrid fans (and Barca fans) can only hope their team can somehow defy the odds and win the return leg.
Lack of progress
Atletico are also not flourishing in la Liga. They currently sit third in the table, with only 3 games remaining.
Since their impressive La Liga triumph in the 2013–14 season, they have struggled to win another title.
They have only been able to finish third in the following two seasons and are set for another third place finish.
They have also been unable to go to the UEFA Champions League final again ever since that splendid run they had in the 2015/16 season.
Rumors
With the season ending, fans can only ponder what lies for their club. Rumors continue to surface of Diego Simeone impending return to Inter.
Their top goal scoring threat Griezmann is also rumored to be off in the summer to play for the Special One at United.
Will Simeone finally give up on the team he has built for the past six seasons? Will the Frenchman go to a club that's a bit more successful in Europe?
We'll find out this summer.
Written by Rogel Maxie
Follow Rogel on Twitter @djfresh876
Like O-Posts on Facebook
You can also follow O-Posts on Twitter @OPosts