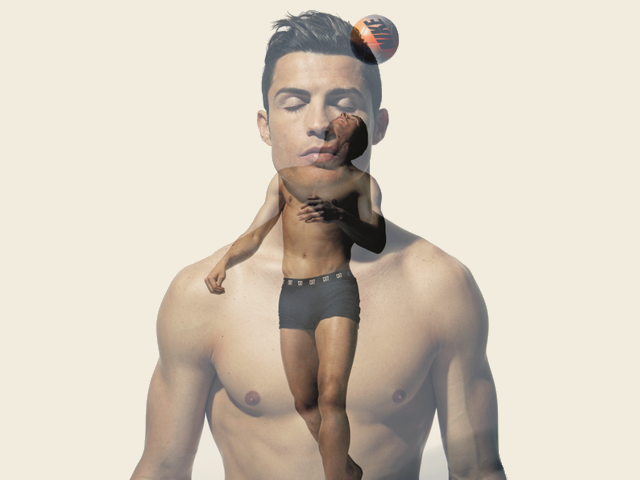 Do you ever wonder how athletes and sportsmen have such fit bodies? How on earth do soccer players like David Beckham, Cristiano Ronaldo, Lionel Messi, and others look so great both on camera and off camera?
Sure, they spend hours practicing their sport every day, but is that it? Is their sports' activity the only factor that helps them maintain their overall health and fitness levels?
While you may be wondering about the secret behind their physiques, the truth is that there is a lot more to it than just rolling the football from one end of the field to the other.
From a proper sleeping routine to a well-maintained diet, their healthy lifestyle plays a very important role in these soccer players' lives and greatly helps them achieve their fitness goals.
Perhaps, you could learn a thing or two from these players, too.
Fitness encapsulates a lot more than is apparent
When you talk about health and fitness, you probably think about working out, eating healthy, keeping yourself hydrated and so much more.
Like all other sports, soccer requires hard work and physical training.
While all that is definitely a part of being fit, there is also the notion of consuming supplements that act as a set of helping hands to assist you with your health goals.
Vega protein, for example, is one such supplement for people who do not consume animal or dairy-based protein.
It offers essential amino acids that your body requires to stay healthy and fit. Another prevailing belief, when it comes to fitness, is the consumption of herbal teas that fulfills so many of your health needs like your brain health, stress and anxiety, immune health, etc.
The premium herbal tea, for instance, can help you improve and maintain your health and overall well-being.
The question here, however, is that despite all these various fitness-aiding products, what tips can soccer players give you about staying fit?
The need to have a proper diet never gets old
Eating healthy is a given if you wish to achieve physical fitness. You are what you eat.
Soccer players always eat a balanced diet but, particularly, focus on trying to balance the ratio of sugar with that of carbohydrates. This is necessary to ensure that your body consumes the carbs and sugars without allowing fat to build up.
You should also include an intake of vegetable soup in your diet every day, with a special addition of ginger and turmeric. A soup of this kind is considered great for athletes as it improves blood flow.
If Messi can eat it, why can't you?
Mix it up
As Cristiano Ronaldo puts it, "I recommend a combination of cardio (running and rowing) and weight training."
Being one of the top and the fittest soccer players, he goes on to reveal his fitness tips and tricks. By suggesting a combination of these exercises, he is trying to emphasize how these workouts target your entire body and, simultaneously, upsurge the levels of both stamina and strength in the body.
The importance of cardio is highlighted by the fact that it builds maximum endurance and resistance in a person.
On the other hand, weight training is equally important to boost energy levels and give an all-rounded effect to your health and fitness routine.
What does Pelé do to stay fit?
Considered the 'god' of football by many, Pelé's diet and health secrets have finally been let out of the bag.
While his tips and guidelines about diet and workout are quite similar to what a few other soccer players have said earlier, he also focuses heavily on staying hydrated, at all times.
So, whether you're a footballer or not, it is very important to always be hydrated.
When you work out or are out on the playing field, your body loses a lot of water, glucose and electrolytes. The more your run out of these elements, the more your body will need a constant supply of water or other liquids to feel active again.
So according to Pelé's books, you need to stock your system with sport drinks that contain the essential required elements.. This will help you continue your fitness momentum and even maintain it in the long term.
Beneficial and helpful
While all these soccer players have different fitness tips to offer, collectively, upon close observation, you will realize that they are all more or less the same.
Any soccer player will tell you about having a well-balanced diet, working out every day, staying hydrated, sleeping properly, exercising the brain for optimum mental health, etc.
It is, unarguably, the combination of all these factors that will help you attain great overall fitness and general well-being.
AUTHOR BIO
ABOUT Audrey Throne
Audrey Throne is a mother and a professional blogger by choice. She has completed her masters in English literature from the University of Birmingham.
As a blogger she wrote quite a few posts on health, technology as well as management. Currently, she is writing for brainblog.
Find Audrey on Twitter: @audrey_throne
Like O-Posts on Facebook
You can also follow O-Posts on Twitter @OPosts