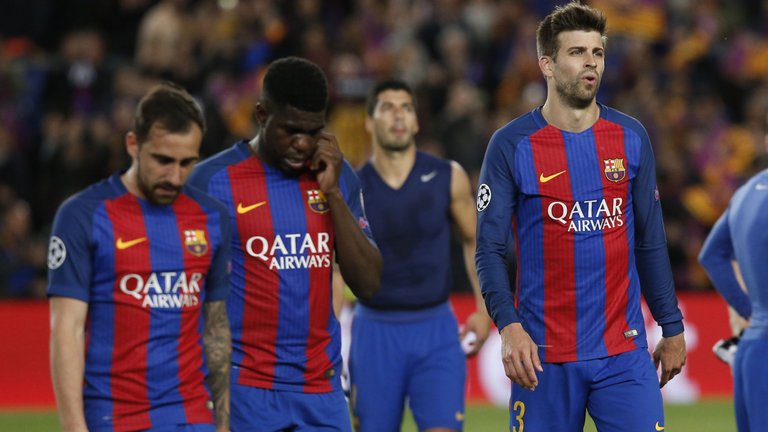 Before I continue with this article let me say I am a die-hard Jamaican-born Barcelona fan. Cant del Barça will forever be on my lips at the start of every Barcelona game.
With that being said, you can now read the words of this article and comprehend the true poignancy I feel as a Barcelona fan.
Before the match there was great optimism around the world, that Barcelona would win. That heir famous "MSN" would produce another miracle.
Too relaxed
Displaying another phenomenal win, as they did with their triumph over PSG. The players seemed a bit too relaxed.
But I am now starting to think that deceitful display of confidence was just to ease the fans' worries.
Unfortunately, the results did not mimic the poise they had before the match.
Wasteful
While it was an exciting game, in the end Barcelona could not tear down the invulnerable Juventus defense.
Barcelona had many clear chances, but could simply not finish.
The coaching staff may review Barcelona's performance and ponder maybe an extra training session in finishing would have done them some good for the game.
Chance after chance yet they could just not put the ball in the back of the net.
Even our Savior could not run through opposition defense like he normally does, which was unlike him.
Serio Roberto also had an epic moment where he could have replicated another much-needed goal.
But again, it was just wide. Neymar came alive in the second half, but his efforts were futile.
Credit where due
Credit to to Massimiliano Allegri and the Juve players.
They ended the tie solid with another impressive defensive display, and 60 more minutes added to their Champions League clean sheet tally.
Barcelona fans, including myself can only look towards next season. And hope our team can get it together for the remainder of La Liga.
Written by Rogel Maxie
Follow Rogel on Twitter @djfresh876
Like O-Posts on Facebook
You can also follow O-Posts on Twitter @OPosts