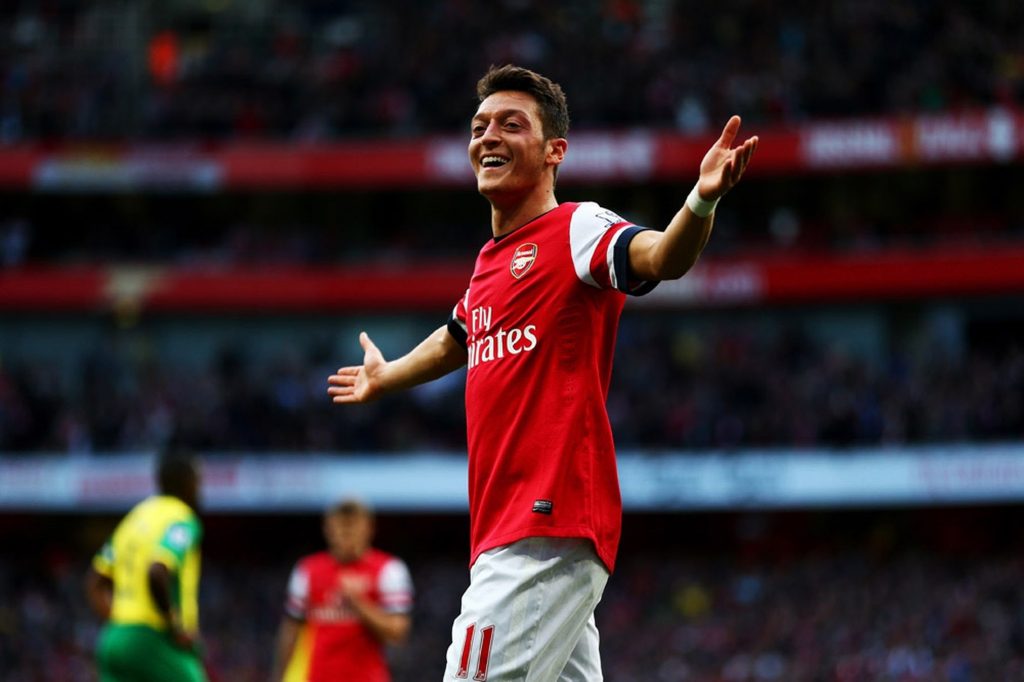 Arsenal has hit one of the lowest points in their recent history this season.
The London club, which finished in the top four of the English Premier League consecutively for twenty years, is seven points off the fourth spot currently occupied by Manchester City.
The Arsene Wenger managed side is also three points behind Manchester United, who are fifth on the points table.
After all these years of top four finishes, this time the fans are not sure if they will be able to do it.
Lot of Arsenal fans have already called for the sacking of their manager Arsene Wenger, who has been managing the club for twenty years.
It is quite unlikely that the club's board will do anything like at this point of the season, but it looks like there will be some serious decisions made about the French manager's future at the club.
So, Arsenal already have things to deal with at the end of the season before getting into the transfer market.
The club's underperformance and Wenger's instability might cause some other problems for the club.
There are lot rumours going around stating that Arsenal's best players Alexis Sanchez and Mesut Ozil will leave the club during the upcoming transfer season.
Disturbing
Even though nothing has been confirmed yet, the news has very much disturbed the Arsenal faithful.
One of the major rumours that came out about Mesut Ozil jumping ships came last month, when few of the English media reported that Manchester United are planning to sign the German midfielder.
This news might be fake or real, but let us see if Manchester should go for the former Real Madrid player.
The key factor that might have given rise to this news is the fact that Mesut Ozil played under current Manchester United manager Jose Mourinho at Real Madrid.
The former Schalke man played under the Portuguese manager for three years at the Santiago Bernabeu.
Ozil was a very important player for Los Blancos during that time and this might have made Mourinho thought that he can do a job for Manchester United too.
Possible replacement for Rooney
Another reason Manchester United might want to sign Mesut Ozil is to replace Wayne Rooney.
Wayne Rooney is Manchester United's captain and also a legendary figure, but we know how Mourinho works. Once he decides that there is nothing much a player contribute to the club, he puts him on the bench.
We saw the former Chelsea manager do it with the likes of Iker Casillas, Kaka, Juan Mata and most recently Bastian Schweinsteiger among others.
Rooney is going through a similar kind of treatment and it is highly likely that the player will leave the club at the end of the season.
So, it is right that Manchester United need a new number 10 to replace Wazza.
Not worth the chase
If that is the case, we should see if Mesut Ozil is the right one to replace the team's captain.
In a single word, the answer is no.
Why did Mourinho put Mata on the bench and opt for Oscar often when he was in charge of Chelsea? Because Mata did not drop back to defend.
Mourinho is a person who wants even his number ten to drop back and help out the other midfielders.
Mata is a player who is focused on creating chances and making sure his team scored, while doing that he forgot to do what his coach wanted and ended up being on the bench.
Too similar
Mesut Ozil is a similar player.
The German is more focused on playing defense splitting passes and making chances.
The 28-year old's defensive contribution is quite low. Ozil used to contribute defensively when he was under Mourinho, but since joining Arsenal his defensive records are low.
The Special One might be believing that he can make Ozil do it again, but it will definitely take some time.
Moreover, Manchester United already have players like Paul Pogba, Juan Mata and Henrikh Mkhitaryan who can occupy the number 10 role.
So, one cannot refuse to come to the conclusion that Mesut Ozil is not the player the Red Devils need.
Would Arsenal even sell to a rival club?
Even if they really need the services of the German, will Arsenal be willing to sell one of their best players to their rivals?
Jose Mourinho and Arsene Wenger are fierce enemies and there is no way the Frenchman will sell his best player to Mourinho.
If Wenger gets sacked, the incoming manager will also be not willing to sell Ozil to Manchester United unless he gets a proper replacement.
Hence, Mesut Ozil's move to Manchester United will probably only remain as a rumour and it won't happen. But could there be a twist in the tale? One can never know.
Written by Dakir Thanveer
Follow Dakir on Twitter @ZakWriter
Like O-Posts on Facebook
You can also follow O-Posts on Twitter @OPosts