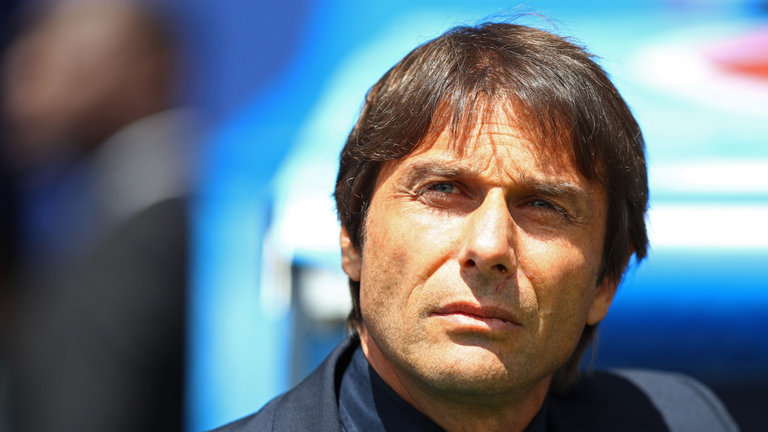 April 4th 2016, the following statement was published on Chelsea FC's official website: "Chelsea Football Club is delighted to announce the appointment of Antonio Conte as First Team Head Coach".
Since then, there has been a fixation by fans, pundits, former players and others, on guessing what formation the Italian coach will play at the Bridge, and what kind of players he will lure to west London.
Some have claimed Conte will certainly stick to his favored 3-5-2 formation which brought him three consecutive Scudettos at Juventus. Others believe he will deploy an all attacking 3-3-4 formation, which he has been using in the attacking phases with Italy at the Euros. Then again, the man himself was quoted identifying 4-4-2 as his favorite formation.
The reality is, nobody knows what formation the Blues will play under Conte next season. However, based on history, we can infer a number of things about the Italian tactician at Chelsea next season.
Bari, Siena, Juventus, and the Squadra Azzzura; all teams coached at some point by Antonio Conte. What they have in common is the organization from back to front, compactness in defensive shape, width in attacking phase and a hard working two-men attack.
Looking in more detail, here is what we can expect in terms of organization and shape.
Organization
Conte's teams are hard to beat. The Italian tactician puts a lot of emphasis on keeping his teams organized and tactically disciplined. He looks to provide security and stability at the back first and foremost and build from there forward.
His teams defend in numbers and tend to alternate between pressing high and defending low depending on the opponent. This was illustrated in the contrast between the Italy v Spain pre-Euro tournament friendly game, and the Italy v Sweden group stage game at the Euros.
In the first example, dealing with arguably the best passing team in Europe, Conte opted for a high pressing tactic in order to disrupt Spain's passing game and rhythm. His tactic paid dividends as his team earned a 1-1 draw, and the Spaniards did struggle to maintain the passing tempo they are well known for.
On the other hand, against Sweden, Conte was happy to defend deeper, knowing that the Swedes would look to draw his defensive unit out and hit Italy on the counter.
Shape
Nobody knows what formation Conte will employ at Chelsea. What we do know is that at the back, he favors athletic center backs capable of bringing the ball out under pressure. To illustrate this, look no further than the Chiellini, Barzagli and Bonnuci Juventus and Italy defensive trio.
In midfield, he tends to play with a deep-lying playmaker paired with energetic box to box midfielders rather than an orthodox number 10.
His Juventus midfield composed of Pirlo, Marchisio, Vidal was one of the most balanced in Europe. Upfront, the manager usually deploys two strikers capable of occupying the opposition's back four, coming short into midfield or going out wide to stretch out defenses.
In his last season at Juve, Carlos Tevez and Fernando Llorente were prime examples of how Conte expects his strikers to work.
Attacking with width is something Conte strongly believes in and it is safe to say he will rely heavily on using widemen at Chelsea. Whether that width will be provided by wingers, wing-backs or full-backs remains to be seen.
Bring on the Conte era
All in all, the 2016-17 season will mark one of the many managerial beginnings at Chelsea. The Antonio Conte era is upon us, and though we'll have to wait for his current national team commitments to be over to get many questions answered, there is genuine reason to get excited over the changes he will bring to his new club.
Written by Charles Codo
Follow Charles on Twitter @soccerCrave
Like O-Posts on Facebook
You can also follow O-Posts on Twitter @OPosts