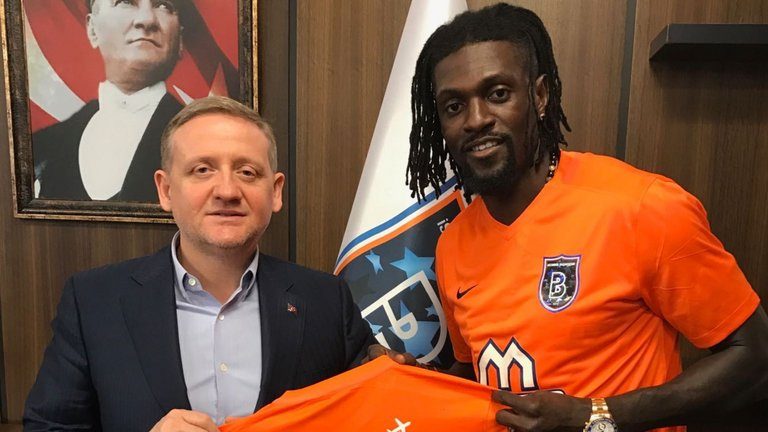 Emmanuel Adebayor has found a club, signing for Istanbul Basaksehir on an 18 month contract.
Don't worry, we too forgot he was still playing. He had joined the niche of footballers who had faded from the public consciousness.
Suprising
In fact, it is a surprise David Moyes of Sunderland did not attempt to lure the striker to The Stadium of Light – he has a tendency to sign players who have floated into the footballing wilderness.
Back to the facts. Adebayor had actually played for Togo in the most recent African Cup of Nations, but his side finished bottom of the group and failed to qualify.
"He was one of the players on our transfer shortlist," said director Mustafa Erogut.
"He returned with a positive report and we then contacted Adebayor. The player is impressed by the club's project and the president's vision so it is clear to us that the club and the player will contribute to each other."
Welcome to Turkey
Basaksehir are currently second in the Super Lig table. Welcome back from footballing obscurity, Adebayor.
Oh wait, who are Basaksehir?
Written by Michael Jones
Follow Michael on Twitter @jonesmichael_97
Like O-Posts on Facebook
You can also follow O-Posts on Twitter @OPosts