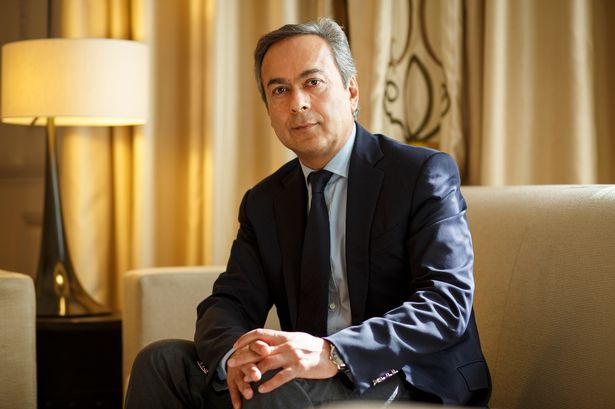 On 27 February 2016, Everton Football Club officially confirmed Farhad Moshiri had purchased a 49.9% stake in the club. Since then the club has made many strides to modernise.
Moshiri currently part owns Everton Football Club and plans to bankroll the Goodison Park side so they can compete on all fronts and one day finish in the top 4.
Current Everton manager Ronald Koeman has had a very busy summer so far in what can only be described as a summer of transition on Merseyside.
The Dutchman has brought in Sunderland keeper Jordan Pickford, Ajax midfielder Davy Klaassen, along with Henry Onyekuru once he has completed a loan deal at Anderlecht. The Toffees are also on the verge of completing the signings of Michael Keane from Burnley and Sandro Ramirez from Malaga.
Cloud looming over Goodison
Despite these purchases, Everton still have a storm cloud looming over them in the shape of Romelu Lukaku.
The Belgian has openly stated he wants to leave the club and Mino Raiola, the player's agent, has been in discussion with Chelsea over a move to London. This deal would come with a substantial pay packet for both player, club, and agent.
However, the striker has been influential over the past few years and a big-name replacement would be needed before any deal has been completed. Rumour has it that a bid for Arsenal's Olivier Giroud is in the pipeline which would be a sufficient name to fill the void.
Moreover, Ross Barkley's future seems unsure. The midfielder would no doubt join another team in the league bolstering an opposition team for the next season. This will no doubt be food for thought for Ronald Koeman and his backroom staff.
An alternative to Barkley, should he go would be Gylfi Sigurdsson. The Icelandic playmaker has been lined up to replace Barkley however, no bid as of yet has met Swansea City's demands.
The promises
Let us turn back time to 12th March 2016.
Following Everton's 2-0 FA Cup victory over Chelsea at Goodison Park at the back end of the 2015/16 season, Iranian businessman, Moshiri promised to give Everton Football Club 'whatever I have'.
This statement of intent by Moshiri was only weeks after he had been confirmed as majority investor at the club and it sparked some serious changes throughout the spine of Merseyside club.
Roberto Martinez, Everton manager at the time, signaled to the press that Farhad Moshiri's investment signaled a 'new era' at Everton, and he was right.
At the end of the season, Martinez lost his job and Ronald Koeman was appointed. This was seen by many as a step up in manager.
Under Koeman in the 2016/17 season, Everton finished the season in 7th place which was deemed as a reasonable success. It is now Koeman's job to bridge the gap on the sides above them.  
Still at a crossroads
Despite the steady progress the club has made in the last year or so under Koeman, they are at a crossroads. If there was a lack of investment in this transfer window along with the departures of Lukaku and Barkley this could of been catastrophic for the club.
However, Moshiri has lived up to his promises thus far. He has given Koeman a war chest to rival that of any other manager in the league and settled a land agreement in March of this year meaning a new stadium could be built in the near future.
Not only that, Moshiri has been very business-like in Everton's activity. It can be argued that in bringing in all these signings early in the transfer window this could convince Lukaku and Barkley that Everton are a club moving in the right direction.
This could be one last attempt, by Moshiri and Koeman, to show the pair that Champions League football is achievable at Goodison Park.
Written by Andrew John Carroll
Follow Andrew on Twitter @AndyDCarroll
Like O-Posts on Facebook
You can also follow O-Posts on Twitter @OPosts