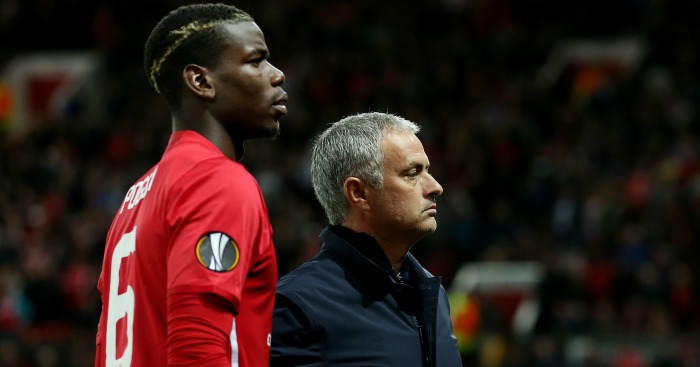 This time last year the biggest story of the transfer window was Manchester United's pursuit of French star Paul Pogba.
This signing was to be a statement of intent by the Red Devils, a record-breaking transfer fee for a player who would lead the club to the next level.
There was only one problem; Pogba had already played for Man United.
The marauding midfielder had joined their academy in 2009, and was quickly earmarked as a possible world-beating talent.
Sir Alex Ferguson noted in 2011 that Pogba would have to get game time or he would leave, a self-fulfilling prophecy the Frenchman promptly fulfilled in 2012.
Four years after leaving for nothing Pogba returned to his former haunt for 89 million pounds. If a businessman had completed such a deal he would be fired; in football this appears to be quickly becoming sound financial sense.
Lesson not learnt
United appear not to have learnt their lesson at all, being linked with Burnley duo Tom Heaton and Michael Keane, both having started their careers at Old Trafford.
Boss Mourinho is also interested in Chelsea star Nemanja Mattić, having signed him for Chelsea in 2014.
Matić had joined Chelsea initially in 2009 for 1.5 million pounds, only making two first-team appearances before being sold to Benfica to make way for David Luiz.
The centre midfielder was bought back for 21 million pounds (coincidentally roughly what made up the rest of the Luiz transfer fee).
Chelsea sticking to a buy-back strategy
Luiz himself left Chelsea for PSG for £50 million, then a world-record for a defender. Incidentally Luiz re-joined Chelsea in 2016, for £34 million, a good deal that helped the Pensioners claim the most recent Premier League.
Chelsea appear to be sticking to this unique buy-back strategy, trying to tempt Romelu Lukaku back to Stamford Bridge to replace the want-away Diego Costa.
Costa of course favours a move back to his previous club Atletico Madrid (a deal complicated by the transfer ban the Spanish club are currently fighting).
Should United sign Cristiano?
But the biggest transfer rumour currently out there is the biggest return of them all; Cristiano Ronaldo returning to Old Trafford, possibly eclipsing his (then) world-record fee of £80m that led the Portuguese star to join Real Madrid.
While that may have been sound financial sense at the time, will Manchester United commit to their Pogba, buy-back model and eschew common sense in order to make the biggest splash of the window?
Written by Matthew Robson
Follow Matthew on Twitter @TheRobsonator93
Like O-Posts on Facebook
You can also follow O-Posts on Twitter @OPosts