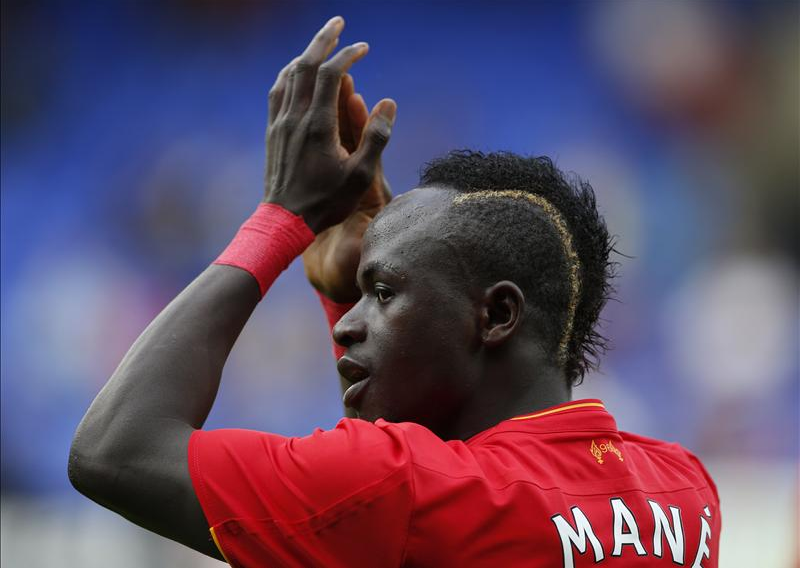 Sadio Mané, became the most expensive player in African history when he completed a £34 million move from Southampton to Liverpool in June 2016.
Mané's rise to prominence has been a rapid one since he joined Southampton from Red Bull Salzburg in September 2014, with his raw pace and flamboyant dribbling style immediately posing a threat to opposition defenders in the Premier League.
Early struggles
But it has not all been plain sailing for the 24 year old.
Born in Sédhiou, Senegal. Mané was brought up in an environment where religion took precedence over football.
'Nobody believed that I would be footballer, because it was not a passion for them – just only me in my life,' Mané said last year.
'Sometimes I didn't go to school. I would run away to go to play [football] with my friend in the road.
'When I was young, I only watched the Premier League on TV. Only the Premier League. It was a big dream for me.'
Mané's big break came when he was 15 after he and his uncle persuaded his family to allow him to move to Dakar to play for the Senegalese Football Academy to try and catch the attention of scouts from across Europe.
Determined
With his family's eventual blessing, Mané was determined to grab his opportunity with two hands and was picked up by Metz in 2011.
Despite scoring just two goals for the French club, scouts from Red Bull Salzburg had seen enough to pay 2 million Euros to bring him to Austria.
It was here where Mané started to fulfill his true potential.
He found the net 16 times in his first season in the Austrian Bundesliga and backed that up with a further 13 in the following campaign.
Premier League switch
By then, talk of a switch to the Premier League was rife and Southampton eventually made their move under Ronald Koeman in 2014 by landing him on a four-year deal for around £11.8 million.
Koeman regularly used Mané on either wing for Southampton to great effect, as he provided the perfect foil for lone strikers Graziano Pelle or Shane Long with his burning speed and trickery.
Pep Guardiola has also been known to have lavished praises on the pacy winger.
In his time as Bayern Munich manager, Pep was asked if he had any interest in signing Mané and he replied saying;
"I know him from his time in Salzburg and I thought 'wow'. He is quick, a good player".
So far in the Premier League, at the time of writing, he has scored a total of 28 goals and had 13 assists in a total of 82 appearances.
Dangerous player
Mane has so many attributes that makes him such a dangerous player.
He can drop deep to link up, he can offer width, his blistering pace enables him run in behind and attack the channels, whilst possessing 1v1 qualities and good end product.
He also has a knack for recovering lots of loose balls and starting dangerous counter attacks for his Liverpool side.
Inspirational
Apart from his technical attributes, his tenacity, determination and strength are mental attributes that make him such a brilliant player to watch.
If you are an African footballer and you need inspiration, watch SADIO MANE.
*This post was published with permission from Scout Afriq.
Written by Segun Olarinmoye
To read more of his work, then please check out this fantastic website: Scout Afriq
Follow Scout Afriq on Twitter @ScoutAfriq
Like O-Posts on Facebook
You can also follow O-Posts on Twitter @OPosts