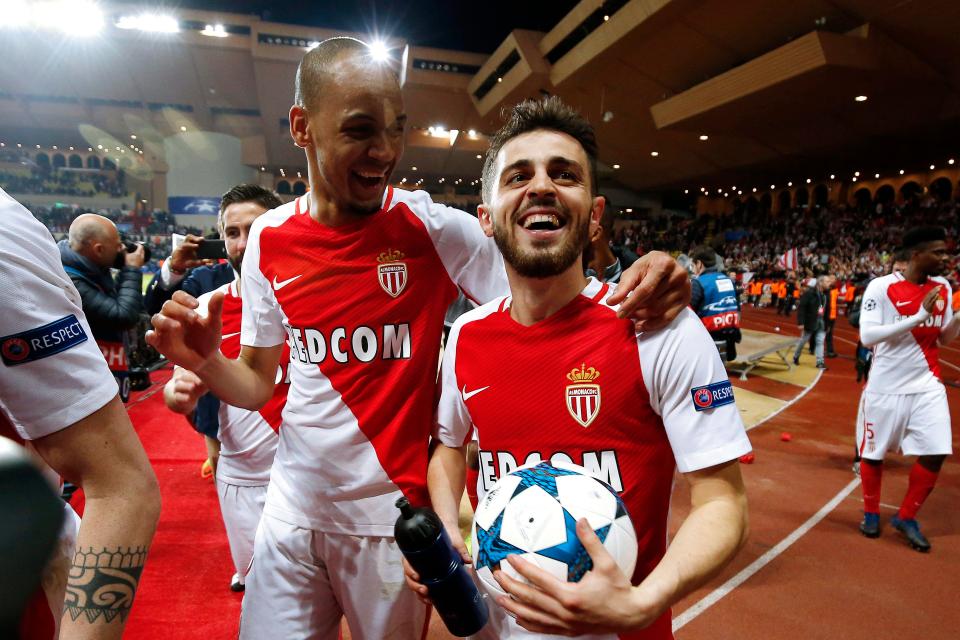 The £43m acquisition by Manchester City of the Portuguese midfielder is the club's first move of what the fans would hope to be: a busy summer.
Does this save Pep's rep?
Pep Guardiola has received a mass amount of praise for snatching up the 22-year-old after he had an outstanding season at Monaco, who ran rampant in the French Ligue 1.
This is a key moment for Guardiola as City did not win any trophies and had a below average season for their standards.
Thus despite the praises being sung, Guardiola has received doubtful accusations as to how Silva would be able to improve an already star studded midfield, in the form of De Bruyne, David Silva and Nasri, or rather an entire squad of elite players.
Instead, fans look towards the potential downsides in the managerial aspects.
How Bernardo Silva fits in impeccably
In spite of the accusations toward Guardiola, Bernardo Silva objectively proves to be a sublime addition to the squad.
David Silva is the only midfielder who can seek out that deadly pass and is known for his masterful work in small spaces, and now as seasons have passed it is only about time another 'Silva' adopted that role and Bernardo Silva is definitely that player.
Guardiola mentioned that Manchester City's playing style involves a lot of their attacking and counter-attacking play done in small spaces; it has almost become their trademark.
At the young age of 22 Silva definitely shows signs of improvement, with Manchester City picking up Sterling and De Bruyne this signing only will only add to their agenda of youth development and structuring a squad around that.
It is often a real problem when foreign players enter the unchartered territory of the English Premier League, one of the bigger setbacks is adapting to the mindset of the team and even the language spoken.
A Portuguese player coming from Portugal (Benfica), then off to France (Monaco), the last thing you would expect is for him to have well-spoken English, but he does and upon joining showing signs that he is eagerly invested in "the project, that City plays to win".
A major statement
The signing does not just represent how much of an impact Guardiola wants to make on the pitch but off the pitch as well.
By swooping so early on with this massive signing, Manchester City have made it clear they don't intend on settling for a distant third place.
The £43m price tag has set a benchmark on the Premier League title challengers next season.
Furthermore the decision making has made this deal a true bargain, rather than let transfer speculation spread around; City snatched Silva up before any of the elite football clubs could even pull their coin purses out.
Clubs like Bayern, who are looking to replace Xabi Alonso, and City's rival English clubs Chelsea and Tottenham would definitely have to dig deeper to strengthen their midfields.
Written by Joshua Arnup
Follow Joshua on Twitter @JoshArnup
Like O-Posts on Facebook
You can also follow O-Posts on Twitter @OPosts