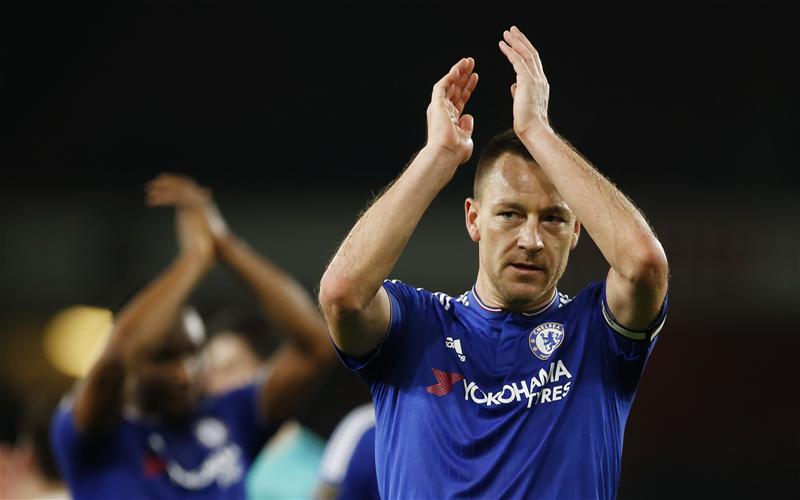 "I have been there 21 years and I will never give up until it finally happens, but who knows? I have still got a lot to give, whether that is here or somewhere else, for sure," John Terry said after accepting an award for his outstanding contribution to London Football.
Despite showing maximum intent to extend his stay at Chelsea at least for one more season, he is largely overlooked by the club management.
However, the Chelsea skipper is not the first 'club legend' to be axed only for them to ply their trade elsewhere as Steven Gerrard (17 seasons with Liverpool) and Frank Lampard (13 seasons with Chelsea) were handed the pink slip only a few years ago.
Although shrunken playing time is one reason for the departure of the former, the latter was not offered a new contract despite playing close to 3000 minutes and amassing seven goals and six assists in his last season.
Clubs could escape blame for ditching players who had shed blood, sweat, and tears for them; however, they always lose their marbles when younger talents forsake them for improved wages and a higher probability of adding more medals to their repertoire.
Most recently, Raheem Sterling cut the umbilical cord with boyhood club Liverpool in favour of an 80% hike in wages and guaranteed Champions League football almost every season but suffered a massive backlash from not just Anfield faithful but a considerable number of non-Manchester City supporters.
The abandoned legends would have undoubtedly signed on the dotted lines without a moment's thought even if the clubs had offered only a fraction of what they made in their heyday. Instead, they were released. Every club releases an Emmanuel Frimpong or a Jonny Evans every now and then and rightfully so.
However, club heroes deserve a better end to their career — or a contract extension — especially the ones such as Frank Lampard who had enough petrol in his tank to return to the Premier League and lift the title again with the Citizens.
If clubs treat players like commodities, players have the right to treat clubs as mere employees. Raheem Sterling and Saido Berahino, accordingly, should not be treated with such scorn.
Fans certainly feel betrayed when their heroes sign for direct rivals, but with the English clubs mistreating the icons and depriving them of their dream retirement as a cost cutting measure, they should choose to not boo the so-called traitors.
Written by Praveen R. Paramasivam
Follow @49Praveen on Twitter
Like Praveen on Facebook
Like O-Posts on Facebook
You can also follow O-Posts on Twitter @OPosts