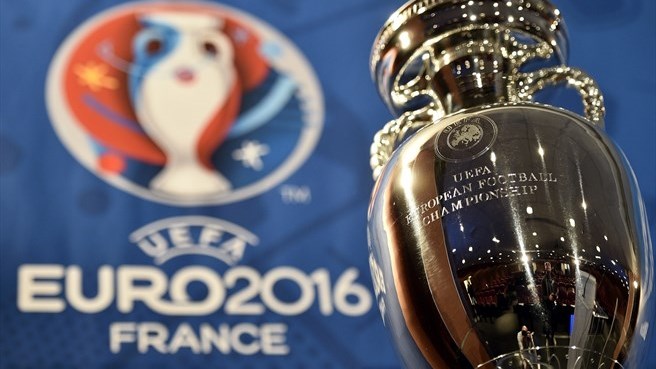 With just two months until the Euro 16 football tournament kicks off in France, football fans will be betting on another hugely exciting dose of sporting drama.
Since Spain's triumphant victory over Italy in the final of Euro 12, much has changed, and some of these upcoming friendlies could pose some interesting clues as to who will pick up the coveted trophy on 10 July.
English optimism
After the amazing comeback against Germany last month, English optimism was momentarily checked by a defeat by the Netherlands that highlighted concerns about the centre-back position within the team.
However, fans will definitely be encouraged by Jamie Vardy who will be expected to continue his great goalscoring form when the team take on Turkey on 22 May.
The Turkish side could pose a tough challenge as they recently shocked the Netherlands with a 3-0 defeat. And with further English friendlies against Australia and the fearsome Portugal just days before the main event kicks off on 10 June, it's going to be a fascinating few months for English football fans.
Belgian glory
One of the more surprising features in international football is the rise of Belgium as a footballing superpower.
The side have quietly risen to the top of the FIFA rankings thanks to the new generation of quality players such as Eden Hazard who have made Belgium the team to beat on Betway's betting website that has the full range of odds and comprehensive coverage for the upcoming tournament.
But before the main event begins, the Belgium side face a series of friendlies that look to cement their formidable reputation with what should be easy wins against the likes of Switzerland, Finland and Norway.
Other notable friendlies
After their humiliating English defeat in Berlin, Germany be hopeful that Bastian Schweinsteiger overcomes recent injuries and that the side consolidate their impressive performance against Italy with friendly wins against Slovakia and Hungary.
The reigning champions, Spain, should continue their impressive form with what should be a series of relatively easy friendlies against the likes of Bosnia and Herzegovina, South Korea and Georgia.
These games will be critical in what is hoped to be one of the greatest years ever for legendary manager Vincente del Bosque.
And with the French side looking to surprise the bookmakers by using home advantage in friendlies against Cameroon and Scotland, it promises to be a massively captivating run-up to this exhilarating football tournament.
Like O-Posts on Facebook
You can also follow O-Posts on Twitter @OPosts