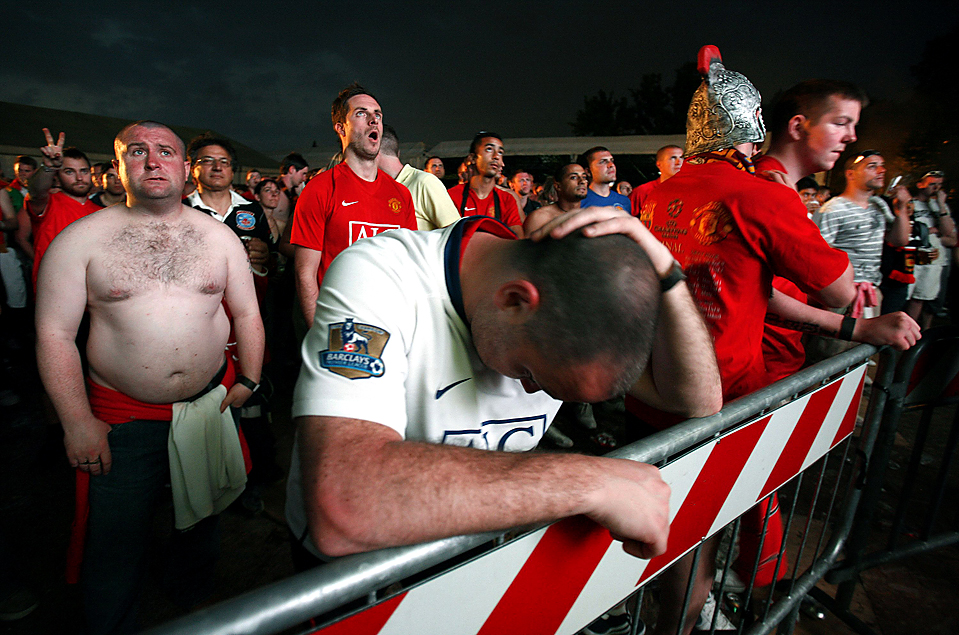 "He's never won anything of any accord", I complained.
I was speaking to a friend, depressed from the news that the world's greatest ever manager would step down at the end of the season; of course, I am talking about the great Sir Alex Ferguson being replaced by the meek David Moyes.
I knew, just knew, that Moyes would be mediocre. And Manchester United should be anything but mediocre.
Well, one season later and I was proven correct – I would've like to have been proven wrong, trust me.
Louis van Gaal would then assume the reins. Again, for me, another uninspiring choice. Two seasons later and all he had to show for his time was an FA Cup trophy.
Mou appointment a surprise
With Jose Mourinho, my initial reaction was surprise.
Of course, I had heard all the rumours, but never truly believed United would be attracted by this proposition.
Anyway, when United started to play attractive football under Mourinho, I was quickly turned: our problem was not being able to convert such football into goals.
So for all the utter rubbish spouted about Mourinho moulding United into a boring, terse and frigid team, there are examples of when the Reds returned to some semblance of their aesthetic best.
Substance over style
Who can blame him for holding down the hatches now, when we need results? We need results simply because we could not transform pleasing football into pleasing results.
I'm sure Mourinho will turn United around, and bring back the estranged relationship with glory. But, at the moment, it feels hollow.
Watching United's scrape through to the Europa League final is not a pretty sight. It is not Manchester United – they could have quite easily lost against Celta Vigo.
Some mentioned how Ferguson would set his team up to defend; the difference being, and it is a huge one, that these performances came against the very elite of European football.
The 1-0 semi-final win over Barcelona, who were a product of dazzling football a pertinent example.
United need to regain their ruthlessness
United should be dispatching sides like Celta Vigo with careless ease.
I'm simply not buying that they are a threatening outfit: granted, they've done well this season, and this is not simple arrogance, but they should not be in the same galaxy as United – a United team who spend triple Celta Vigo's budget.
But, at least we are in a European final. What destroys me more, however, is the spineless performances against Arsenal and Tottenham. I do not have any patience with the way Mourinho set his team up in both games.
Team selection? Fine, rest some players, that's understandable.
Yet, it was clear that Mourinho's disregard for these fixtures translated into the players. United should never simply wilt away.
Submissive
Arsenal are not a very good team, at all. They're weak, susceptible and vulnerable.
The team Mourinho fielded should have beaten them. It might be a bit presumptuous, but had Ferguson been leading that team out, you can have been sure they would've still been fired up, determined and ready for a fight.
Instead, United were apathetic.
The same goes for the Reds defeat against Spurs last weekend. A 2-1 scoreline flattered to deceive.
In truth, Spurs are a lot better than Arsenal, but United looked content to just play guest to a Tottenham fare-well party.
It's a hollow feeling, seeing your team surrender their fight.
Hope this season is just a one-off
Let's just pray that this is just for this season; I trust Mourinho, and I believe we will win the Europa League. But that has to simply be the start.
Next year we must be competing on all fronts: we must not stumble to a miserable league position.
Written by Michael Jones
Follow Michael on Twitter @jonesmichael_97
Like O-Posts on Facebook
You can also follow O-Posts on Twitter @OPosts