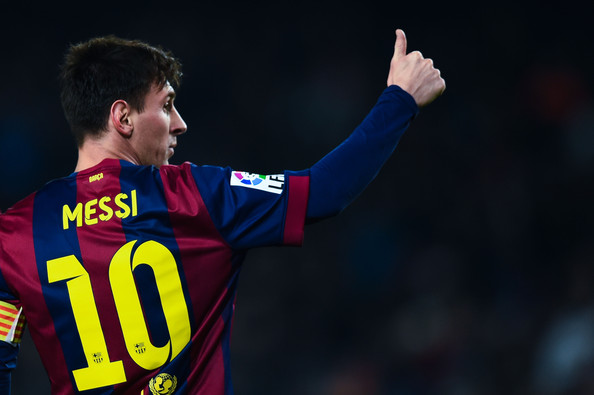 Each time FC Barcelona is mentioned, Lionel Messi comes next as the crown bearer ahead of any other shining superstar with the Spanish club.
Opposing fans often label the team as a "One Man Team." That one man that they reference is of course the aforementioned Lionel Messi.
However, Leo Messi has decided to take the club and its fans by surprise. He rejected a new deal for a club he boasted never to forsake.
Any possible actions behind the superstar's rejection?  
Rejected offer
The offer that the 29-year-old superstar reportedly rejected was worth around €30-35 million net per year.
It is no longer a secret that the player wants a better contract deal than the present one.
There are of course various factors behind the star's bid rejection.
China's contract offer
According to journalist Eduardo Inda: "Messi is starting to get pissed off and has told Barcelona that if they do not accede to his requests, he's going to China in 2018 for free."
The star has also made it clear to the Catalan club that he has a huge offer of €100 million a season from China and he is considering it.
Messi's influence at FC Barcelona
Lionel Messi wants certain players to be sold out of the club.
The five times FIFA World Player of the year reportedly no longer wishes to work under the current club manager Luis Enrique, who is set to depart at the end of the season. He has reportedly suggested they replace him with Sevilla's Jorge Sampaoli.
Some reports also claim that he phoned Pep Guardiola and asked him to return to the Spanish team.
The Barcelona superstar wants the club to sign some of the players he thinks can help make the club European best again. Messi wants Isco, Di Maria and one world class defender signed.
Current deal set to expire
Messi's current deal expires in June 2018 and talks between Loz Azulgranas and the Argentine striker's father and agent, Jorge, have been going on for months.
Although the star once claimed that he wouldn't leave Barca, his utterance could get reversed if agreements are not met.
Achievements
The star has scored over 500 goals for Barca.
The Olympic gold medal winner has also won a number of trophies with the Spanish giants, including a number of La Liga titles as well as the Champions League on four different occasions.
The contract negotiations have been dragging on for months. If the bid did not eventually favor the star, is he leaving the Catalan club? Could the situation in question affect the club? And if so, in what way?
Written by Ibraheem Abdul-Hameed
Like O-Posts on Facebook
You can also follow O-Posts on Twitter @OPosts