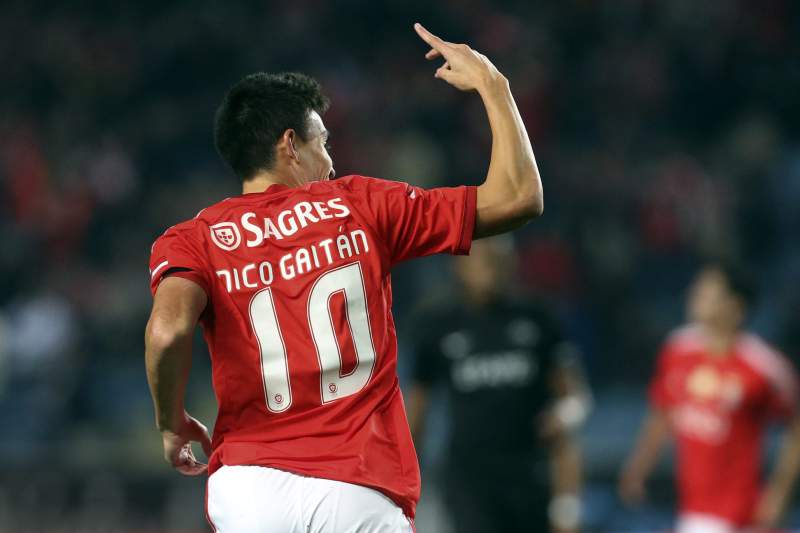 The news broke late last week just before the Taça da Liga final that Nicolas Gaitan was close to joining Atletico Madrid. Rumours of his departure are nothing new.
The Argentinian attacker had been linked with several clubs in the past but a move never materialized.
But after Gaitan was subbed in the late stages of the 6-2 victory for Benfica in which he scored a goal, he was seen in tears on the sidelines. It finally felt real to most fans. The Benfica idol could finally be moving on.
In a league of his own
The 28-year-old has been with the club since 2010. Since then, many quality foreigners have come and gone including Lazar Markovic, Nemanja Matic and David Luiz. In a league that looks at itself as a finishing school for talented players to hone their skills and then move to a bigger club, Gaitan was the big exception.
In his six seasons, Gaitan won three Primeira Liga titles, one Portuguese Cup and five League Cups. He also helped take Gaitan to the Quarter-finals of the Champions League on two occasions including this past season. And he has been the best player in Portugal for most of that time.
Gaitan had another virtuoso season this time around. He scored four goals and added 16 assists in 25 Primeira Liga matches, despite battling through several injuries.
There is nothing else the player could achieve. And his loyalty has likely cost him caps with Argentina. Playing in Portugal, Gaitan has been relatively underexposed. He has only managed 12 caps. A total that baffles many.
Spain or England
On Friday, Gaitan was not quite ready to book his ticket to Madrid.
"I found out yesterday, at midday that this will probably be my last game for Benfica. I don't know my destination yet. I haven't signed anything but I am close to leaving," he told media after Benfica's win.
Although, he did mention that he has always wanted to play in the Premier League or La Liga. Manchester United are also said to be interested in him. Reports indicate that he is likely to command a transfer fee of between €25- €30million but he is improbably worth more than that.
As classy an individual as he is a player, fans of his future club will quickly warm to this Argentinian gem.
Written by Rui Miguel Martins
Follow Rui Miguel on Twitter @FutebolFactory
Check out his fantastic site on everything Portuguese football, The Futebol Factory
Like O-Posts on Facebook
You can also follow O-Posts on Twitter @OPosts